Update to BBM for Android, iOS and BB10 adds PayPal integration, The Sticker Club and more
5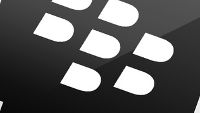 Android, iOS and BB10 users have all started to receive an update today for their respective version of the BBM messaging app. With the update, users can send their BBM contacts money through PayPal, right in the middle of a conversation. All you need to do is connect your PayPal account with your BBM account. BlackBerry says that it plans on partnering up with other financial and banking institutions in order to provide more services to those using the messaging app. BlackBerry protects these transactions with its world-class security.
In addition, the update adds
The Sticker Club
. BBM members who subscribe to the club will have the opportunity to use hundreds of newly offered stickers. New content is added regularly. With the update, Android users can now change the order of stickers on their screen so that their favorites are placed on the top, making them easier to select. BBM members using iOS or BB10 already had this feature on their app. Additionally, Android users now can customize the font on their BBM conversations, and have pinch-to-zoom capabilities.
The update also adds two new platforms for BBM users, Apple Watch and iOS 9. With the latest build of Apple's mobile OS, BBM for iOS users can now send videos as part of an attachment inside a message. And those with iOS 9 can use Quick Reply while chatting.
BBM members also now receive an in-chat notification when a screenshot is taken during a BBM private chat, and users can now view, like or comment on group pictures found on BBM Feeds.
The BBM update is available from iTunes, the Google Play Store, and BlackBerry World.
source: BlackBerry via AndroidCentral