Upcoming Sony Ericsson phones "may arrive on any US carrier", LTE devices planned
5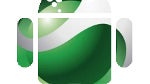 Sony Ericsson has decided to shed some light on its near-term plans for the US smartphone market, as well as to reiterate its commitment to Android and to mention that some LTE devices are planned.
And while Sony Ericsson is about to launch the much anticipated
Xperia PLAY
in some parts of the world, it's yet unknown when it will be available in the US. In fact, all that's confirmed is that the gaming-optimized phone will be offered to Verizon's customers. However, it seems there is every chance that some other Xperia smartphones may also appear in the States - and on different carriers. Sony Ericsson product marketing manager Stephen Sneeden's words on the matter:
"You could see Xperia smartphones arrive on any U.S. carrier."
He went on to say that the upcoming devices by the Japanese-Swedish joint venture may not be high and mid-end only, noting that "we might provide affordable tier Android phones". On a different note, it's reported that the US version of the handset previously known as the PlayStation Phone won't feature the custom Sony Ericsson UI called Timescape.
We don't know about you, but it seems to us that Sony Ericsson really wants to convince the mobile community that it has a better understanding of the Android game compared to what they knew a year ago, and that the company is focused to learn from its
past mistakes
, i.e. no more delayed updates:
"We learned a few lessons on what's important. Android is so compelling in itself, it's important to be first, fresh out of the oven."
Probably the next big challenge for Sony Ericsson is to create an Xperia PLAY-focused ecosystem of
PlayStation Certified
games. Because Google's Marketplace doesn't allow app purchasing in some countries, the joint-venture is aiming to create carrier-branded apps stores - the company will use their billing systems to allow you to buy games - and charge you at the end of the month as part of your bill.
Sneeden also commented that LTE is firmly on
Sony Ericsson's agenda
:
"We haven't announced LTE yet, but it's definitely in our roadmap."
Will Sony Ericsson succeed in the US market?
source:
PC Magazine
Recommended Stories