Repentant Sony Ericsson vouches that it has learned from its Android mistakes
9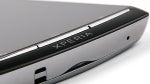 Steve Walker, the Global Head of Marketing for Sony Ericsson, has tried to clarify in an interview what went wrong with the company's Android lineup last year, and how do they intend to fix it. Basically, they were
caught by surprise
with the explosive growth in the land of little green robots:
"
Last year we didn't anticipate the strength of feeling that consumers would have towards the Android release. And again that was a learning experience of the first year of mass market Android smartphones... when we started to design our 2010 handsets in 2008, nobody really knew the dynamics of the Android smartphone market or even what the smartphone market was going to be. None of us could predict 2 years previously, to what extent users would switch into smartphones. None of us could really predict what would be more important and less important for consumers.
We talked a lot about the platform and the software. The hardware was important but the hardware played second fiddle. What we think is different in 2011 is that consumer attention is swinging back to hardware once more. That's not to say people aren't focused on software, but that they are a little more in balance now.
As we do every year, we've taken those learnings and applied them to the new products in the new portfolio. We do think we've taken a big step forward for 2011... If we hadn't done what we did with the X10 and the X10 minis we wouldn't have been able to do what we've done here today
".
It seems that the company is heading in the right direction now, given the new
Sony Ericsson Xperia arc
announced at CES, which "is just the first of many products we will show through the year". It was the only phone out of the
big announcements
at CES, which actually ran
Android 2.3 Gingerbread
, so the main gripe we had with Sony Ericsson's handsets last year, is now gone. Sony produces slick designs with some the
best camera sensors
out there, so it would be sad to see them go, and we are glad this is not the case.
Talk is cheap, though - we collected very good impressions from our prototype Xperia arc unit here in the office, which seems almost finished, but a delayed release or adding the "
Sony premium
" to the price could still derail its launch. Mr Walker promised it will be out in a couple of months, so we'll keep an eye on the developments.
source:
Pocket-lint