Unreal Engine games coming to current Android models
1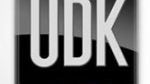 According to earlier reports, games using the
Unreal Engine
would only be available to the dual-core devices of tomorrow. Now, Trendy Entertainment is reporting that they will have Unreal-powered games for currently available single-core Android devices as soon as December.
Trendy Entertainment says that 'Dungeon Defenders' is "coming to all iOS devices 3GS & up, and most OpenGL ES 2.0 capable Android devices, and with cross-compatible characters has essentially all the same features as the console version." This is exciting, because now devices like the
Samsung Galaxy S
line, the
DROID 2
,
DROID X
, and most HTC devices with the Snapdragon processor will be compatible.
This is great news for early Android adopters that thought they'd be left behind once the
dual-core
revolution begins. While we know you'll upgrade a
dual-core device
at some point (won't we all?), it's reassuring to see that higher-end games will still be made available.
For those that don't know, the Unreal Engine is a gaming engine developed in 1998 by Epic Games for 'Unreal.' Since then, it has been used in a plethora of top videogames, including 'Deus Ex,' 'Unreal Tournament,' 'BioShock,' 'Gears of War,' 'Mass Effect,' 'Medal of Honor (2010),' etc.
Below is a video of 'Dungeon Defenders: First Wave,' which is coming out in December for iOS, Android, PC, Xbox, and Playstation. This will give you a taste of what you can expect from the Unreal Engine on your mobile device.
source:
Dungeon Defenders
via
Android and Me