Unlocked LG V30 goes on pre-order in the US, but it won't arrive until December
20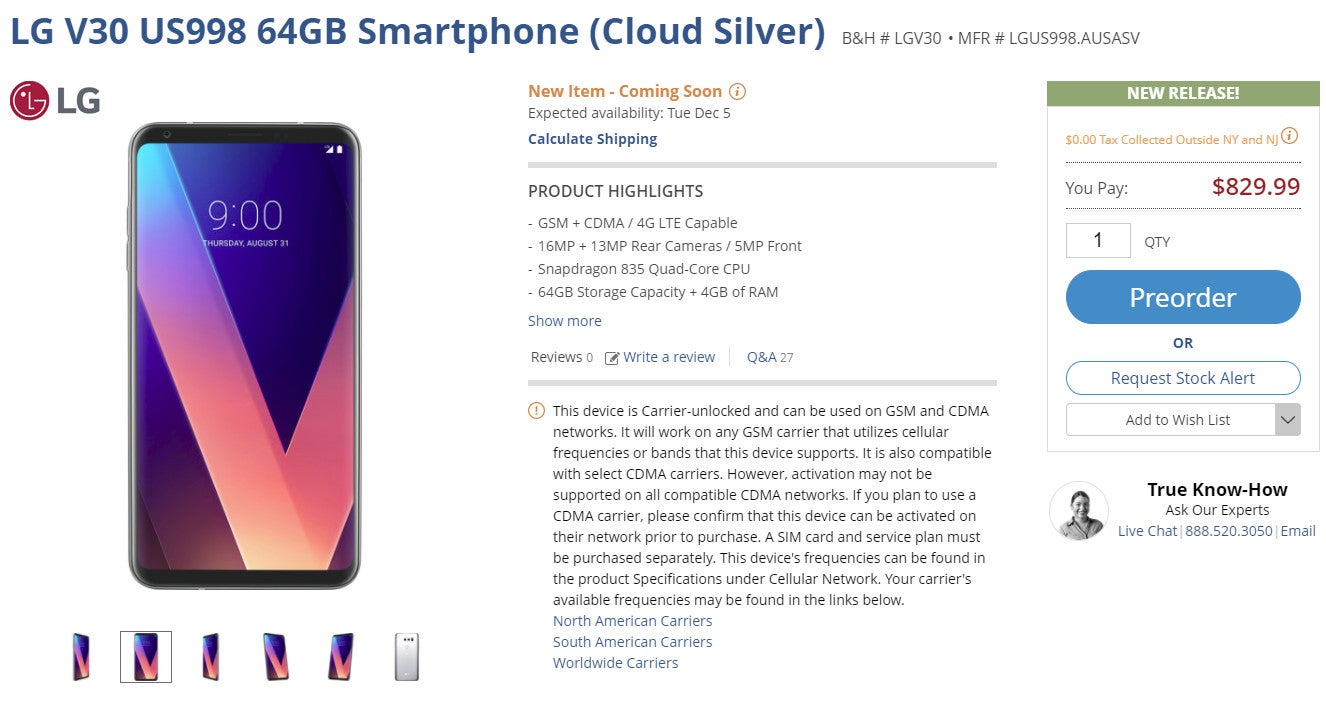 After the
LG G6
fiasco, the new LG V30 is definitely a nice surprise for Android fans. The smartphone is available for purchase in the United States for quite some time now, but the unlocked model hasn't been introduced yet.
Currently, LG's flagship can be bought from AT&T, T-Mobile, and Verizon for various prices. But if you favor unlocked handsets over locked ones, you'll be happy to know the LG V30 (unlocked variant) is now available for pre-order at B&H.
In order to get one, you'll have to come up with $830 upfront. Unfortunately, you'll have to wait quite a long time for the smartphone to arrive, as B&H claims the unlocked LG V30 won't ship until December 5. Also, the phone is only available in Cloud Silver color.
Keep in mind that the
unlocked LG V30
will work on all GSM and CDMA carriers in the United States, which makes it an even better deal if you're patient enough. There may be other retailers that will start offering the unlocked LG V30, but let's hope they'll ship it earlier than B&H.