Under the Surface: Windows OEMs say Microsoft spied on their products while developing a tablet in secret
51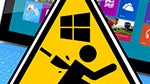 Has Microsoft alienated some of its Windows OEMs with the
announcement of Surface
? As impressive as Microsoft's Surface announcement was, questions came up that very night as to what impact it would have on the Windows ecosystem. Acer has
already gone on record
criticizing Microsoft's for their shift in strategy, and now Forbes is reporting that
not only were Windows OEMs in the dark until shortly before the announcement, but Microsoft apparently took advantage of their relationships to get a good look at all of the Windows tablets in development
before deciding to go ahead with the final Surface announcement.
PC OEM consultant Patrick Moorhead spoke with several Windows hardware vendors, and they are apparently not pleased at all. According to Moorhead:
"Privately, PC OEMs are enraged about Surface, and not necessarily why you may think. Sure, they are angry that their partner is now their competitor, but they are angrier about the way Microsoft did it. It gets back to Microsoft's access to OEM tablet designs. I am told Microsoft had early access to OEM's Windows 8 physical designs, so they reportedly knew exactly what OEMs were to launch. Apparently, a few weeks ago I am told, Microsoft held executive- level reviews with Windows 8 tablet OEMs to get even further details on OEM launch and marketing plans and pricing. Then a few weeks afterward, the Surface launch occurred which to most industry observers looked professional, but rushed."
Think about that for a second – Windows OEMs, already smarting from the lack of touch-based updates on Windows 7 (not to mention the sales that were lost after Windows Vista bombed), just found out that
not only is Microsoft becoming a competitor, but they used their position as software vendor to peak at everyone's devices (not once, but twice)
. And then they turned around and announced a product they had clearly been developing the whole time in secret. What sort of precedent does that set for your new "competitor"?
What will be the result of all this unrest? Ultimately,
if the Windows 8/RT/WP ecosystem takes off and there is money to be made, Windows OEMs will continue to make Windows products
, although it's likely that they will no longer share their hardware designs with Microsoft in advance. This might actually lead to Microsoft having to adopt the Nexus-like approach that Google has with Android, creating a hero machine that sort of "shows OEMs how it's done", since manufacturers are unlikely to partner with Microsoft during development the same way they have in the past.
If the new Windows ecosystem isn't a smashing success, however, it could have more serious ramifications.
According to Moorhead, many of the OEMs he spoke to now plan to double down on Chromebooks and Android devices
to hedge their bets against Microsoft. If Windows 8 flounders in the market there will be less reason to stick around in an ecosystem that is changing rapidly and is suddenly a lot less inviting than it was for the past decade. Google gives away their operating systems, they don't compete at all with Chrome OS manufacturers, and their new
multi-vendor Nexus strategy
seems tailor-made to ease the minds of OEMs over their acquisition of Motorola.
Google will still have to walk a tightrope of its own if it's going to court OEMs that feel jilted by Microsoft, and they will also have to demonstrate that Android tablets and/or Chromebooks can be a market success before a mass exodus could materialize. But at the least we imagine that Windows OEMs may be very interested in what gets announced at
Google I/O
this week.
source:
Forbes
via
Cnet