Uber reportedly offers $3 billion for HERE
24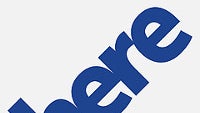 HERE maps has drawn a lot of interest from companies looking to buy it. While Facebook and Microsoft have expressed interest in Nokia's mapping service in the past, some new potential bidders for HERE have recently popped up. After
Nokia announced in April that it was looking to divest itself of its mapping service
, auto manufacturers Mercedes-Benz, Audi and BMW expressed interest in teaming up as a consortium with Chinese social media firm Baidu to acquire the company.
But according to the
New York Times
, a new player has actually made a firm bid for HERE. The newspaper cites three people with knowledge of a bid made by ride-sharing service Uber for HERE. According to these sources, Uber has offered as much as $3 billion for the mapping company. Uber's offer will compete with others coming from the Mercedes-Audi-BMW-Baidu team and one from a private equity firm that is interested in the company. The sources are saying that right now, only Uber and the private equity firm have actually submitted bids.
Nokia is expected to announce the sale of HERE at the end of this month. HERE had revenue of $1.1 billion last year and employs 6000 people. It makes 3 million daily adjustments in a bid to remain accurate. Jamie Moss, an analyst at London based tech research firm Ovum said, "
It's extraordinarily difficult to get this type of mapping data. Other than Google, Here is one of the few companies that can offer this data right now
."
Uber has been using Google Maps, Apple, and other technology to help match Uber drivers and riders. The company, backed in part by Google's venture capital arm, has been looking to break away from dependence on Mountain View. To that end, it purchased deCarta, a ten-year old mapping company. And according to those in the know, Uber has also hired a number of mapping software engineers.
The bidding for HERE could end up to be quite a battle. The automobile consortium is planning on using HERE to run autonomous cars that drive through the city with limited human interaction. The group also says that it plans on licensing HERE to others so that it remains relevant globally, and continues to be Google Maps chief rival. Currently, Android, iOS and Windows Phone users can use the mapping service on their handsets.
A wild card in the bidding for HERE could throw the bidding into hyperdrive. Last month, Bloomberg reported that
deep pocketed Apple was interested in HERE
. Apple Maps never really gained traction
after its poor start on life
and with $180 billion in the bank, the company can easily afford such a transaction.
source: NYTimes