Uber more valuable than U.S. car companies GM and Ford
32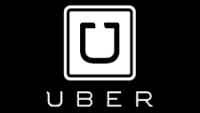 Ride-sharing service Uber, known for its mobile app that allows users to hail a ride using their handset, is making investors drool. The company is seeking to raise $2.1 billion in financing at a valuation of $62.5 billion. Yes, that is billion with a "b." What makes the valuation of this private company stand out, is that it surpasses the market capitalization of a couple of auto companies that you might be familiar with.
As of the Friday close of the New York Stock Exchange, General Motors and Ford were each valued in the neighborhood of $56.4 billion. In addition to the two American behemoths, Uber's valuation exceeds the market cap of Honda. These manufacturing companies produce goods as opposed to the services provided by Uber. As a result, the auto companies have plenty of tangible assets including factories, machinery, tools, dies and inventory.
As a private company, Uber is not required to release its financial results to the public. According to leaked documents, the company has been losing money. Revenue though, has been soaring. For the full year of 2013, Uber allegedly took in $104 million. That figure could reach as high as $2 billion in 2015, according to analysts. And that growth could even gain momentum as the firm looks to expand into a logistics company with package delivery. In some markets, it has started to deliver food.
Some pretty good investors have placed serious bets on Uber. Microsoft has $100 million in the company, and others like Tiger Global Management and T. Rowe Price are interested in getting some skin in the game. The payoff for all of these companies and funds will come when Uber finally goes public in what might end up as one of the largest IPOs in history.
Thanks for the tip!
source:
NYPost