UAL forces Google Glass wearing passenger to remove her specs
22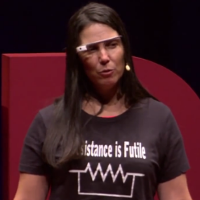 If the name Cecilia Abadie sounds familiar to you, that is because she was the subject of a story we wrote last October. Back then, Abadie had received a ticket from her friendly neighborhood police
for wearing Google Glass while driving
. Abadie had caught the attention of the cops by driving at 85mph in a 65mph zone.
The judge threw out both charges
, saying that there was no proof that the wearable was in operation when she was pulled over. And apparently, the prosecution failed to provide expert testimony showing that the cop's speedometer had been certified.
Abadie recently got into another Glass related scrap when she was asked (politely, she admits) by a UAL flight attendant to remove her Google Glass while a passenger on a flight. The reason? UAL's policy against taking pictures or video while in a plane, except for "personal events".
To prove a point, Abadie took her connected specs off and snapped a picture using her smartphone, which she immediately showed the flight attendant. Interestingly, the flight attendant didn't ask Abadie to put her smartphone away, revealing that Google Glass still has a bad reputation among the non-connected public.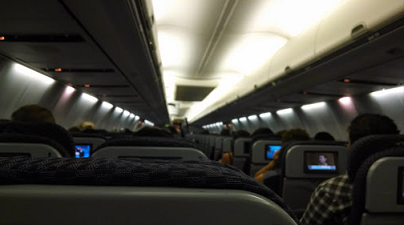 source:
+CeciliaAbadie
via
CNET