U.S. smartphone penetration reaches 44%, led by Android
12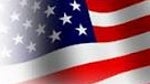 44% of Americans carry around a smartphone,up from just 18% two years ago. And when it comes to the platform most used by these smartphone packin' Americans,
the leader is Android
with a 44.2% share. Breaking the data down even more,
Apple iPhone users accounted for 28.6% of the smartphones
in use in the country. Android manufacturers were led by the 15.8% share owned by
HTC
.
Motorola
handsets were found in the palm of 10.7% of U.S. smartphone users while
Samsung
models tallied a 10.4% marketshare.
No surprise that of the 25,000 Americans surveyed by Nielsen, those 25-34 years old had the
largest smartphone penetration
with a stunning 64% of those in that age group owning a smartphone. That figure dipped to 53% for those in the 18-24 age bracket. And when looking at which platform is favored by specific age groups, Android was the winner. In the 18-34 range, 47% owned an Android phone while 29% were cradling an Apple iPhone.
No matter which smartphone they use,
Americans love apps
. 62% of U.S. smartphone users have downloaded an app with gaming the top category. Earlier this week, we reported that a Nielsen study
found Facebook and Angry Birds to be the top installed apps
for the green robot. While older users are installing those two apps along with some of Google's productivity offerings like Gmail, younger users are loading their phone with apps like Pandora, Words with Friends and YouTube. Web usage is also increasing with the number of those smartphone users using the browser on their phone rising by 45% over the last year.
Despite Android's marketshare lead, Nielsen found that when the
subject matter is smartphones
, most Americans will be chatting about the Apple iPhone.
source:
Nielsen
via
PCMag