U.S. lawmakers propose law that would ban Huawei, ZTE and other Chinese firms from buying U.S. parts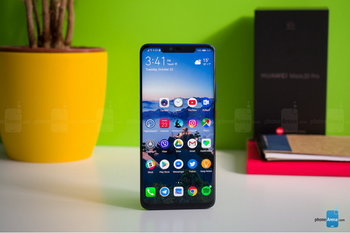 Chinese manufacturers Huawei and ZTE, both already branded as national security threats by the U.S. government, could be banned from purchasing parts made in the U.S. under bills introduced yesterday by a bipartisan group of lawmakers.
According to Reuters
, under the proposed legislation, chips and other components made in the states would be off limits to Huawei, ZTE and other Chinese telecom firms that fail to comply with U.S. sanctions and export control laws.
The bills were introduced on Wednesday, the same day reports surfaced that
federal prosecutors planned on conducting a criminal probe against Huawei
. The company allegedly stole technology secrets from U.S. carrier T-Mobile related to a phone testing robot called "Mr. Tappy." T-Mobile won a civil case against Huawei involving the theft, and was awarded $4.8 million.
The bipartisan authors of the bills include Senator Tom Cotton and Representative Mike Gallagher, both Republicans, and Senator Chris Van Hollen and Representative Ruben Gallego, both Democrats. The news that these lawmakers have proposed this legislation set off Chinese government officials. Foreign Ministry spokeswoman Hua Chunying called the U.S. legislation "hysteria," and suggested that U.S. lawmakers block the bills.
"Huawei is effectively an intelligence-gathering arm of the Chinese Communist Party whose founder and CEO was an engineer for the People's Liberation Army. If Chinese telecom companies like Huawei violate our sanctions or export control laws, they should receive nothing less than the death penalty - which this denial order would provide."-Senator Tom Cotton (R-Arkansas)
The U.S. government fears that Huawei and ZTE use back doors on their handsets and networking equipment to send confidential information to the Chinese government,
an accusation denied earlier this week by Huawei founder Ren Zhengfei
. Ren's daughter, Meng Wanzhou, is the CFO of Huawei and is presently detained in Canada. She faces extradition to the states after being accused by U.S. authorities of committing bank fraud in order to cover up business conducted between Huawei, Iran and Syria. The latter two countries are under U.S. sanctions. The relationship between the two countries is further strained by the U.S.-China trade war.
Last year, ZTE got a taste of what business would be like if it isn't allowed to buy parts from the U.S. Because the company failed to comply with penalties imposed on it by the U.S. Commerce Department in relation to previous sales to Iran and North Korea, ZTE was placed under an export ban that prevented it from sourcing parts from the U.S.
ZTE had to shut down some of its business operations
, and eventually reached a settlement that allowed the ban to be lifted. The terms of that deal called for ZTE to pay a $1 billion fine, put $400 million in escrow to cover any future punishments, change its board of directors, and hire new executives.