U.S. Cellular will give you up to $300 for your trade, even with a cracked screen
7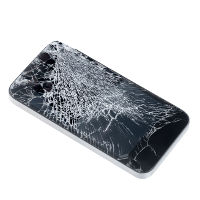 If you are currently rockin' a phone with a cracked screen that is otherwise in working condition, U.S. Cellular will allow you to trade-in the device and pick up as much as $300 in credit toward a new handset. And if you switch to U.S. Cellular from your current carrier, you can get reimbursed for the cost of breaking your contract with them, no matter how large the fee.
U.S. Cellular, which is the nation's fifth largest carrier after Sprint, will also pay you to recruit someone to the wireless operator. If a person you recommend U.S. Cellular to ends up activating a smartphone on a Shared Connect Plan, both you and the new subscriber will receive $50. If you have a number of friends looking to switch, you might be able to make some decent money here.
Starting tomorrow, the
Samsung Galaxy S7
and
Samsung Galaxy S7 edge
will be offered inside the the carrier's physical stores, which makes this a propitious time for you to trade in your current handset, even if it has a crack, and use the proceeds of the trade toward a new high-end Samsung phone. If that sounds like something that you would be interested in doing, click on the sourcelink.
"We know that there are people who are looking to change wireless carriers, but they have broken screens that have no trade-in value, and therefore can't afford to make the switch. We wanted to remove that barrier for people and give them an easy way to upgrade to the high-quality U.S. Cellular network and get a better wireless value than Verizon and AT&T."-Joe Settimi, vice president of marketing for U.S. Cellular
source:
U.S.Cellular
via
AndroidCentral