U.K. newspaper says that Apple is devising a way to disable your camera automatically at live events
33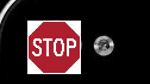 A report in a British newspaper says that in order to
protect
concert promoters and those with exclusive broadcast rights to a concert, Apple is working on a way to
automatically disable
your iPhone's camera. The camera would remain locked until you leave the venue where a live event is being held. A patent for the technology was allegedly filed by the tech giant in 2009, according to the report. Even though the camera on the phone would not work, you would be able to make a
phone call
or send and receive
text messages
.
Those worried that Apple might actually do something like should take a deep breath. The story was reported by
The Sun
in the U.K. which is a
tabloid
style paper. If something like this ever were to come true, it could open a Pandora's box of
legal
and
ethical
questions. And what could something like this lead to next? Would Apple disable your phone automatically whenever you stepped into a movie theater?
According to The Sun, there is a financial reason for Apple to prevent concerts from being filmed. If the Cupertino-based firm can prevent iPhone users from illegally filming concerts, they can then negotiate with record labels to
sell
the content on iTunes. What do you think? Would there be an ethical and moral problem with Apple controlling the workings of your Apple iPhone automatically and without your permission? Leave us a comment below-we want to know what you are thinking!
source:
TheSun
Recommended Stories