Turn your iPhone's Live Photos into GIFs for Facebook, Twitter or Instagram with these apps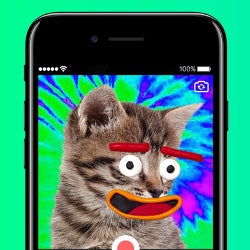 With the introduction of the
iPhone 6s
and
iOS 9
, Apple brought in
Live Photos
– the phone's camera records a few frames before and after a picture is taken, giving the user the ability to make photos "come to life" when browsing through them later. Shooting Live Photos is limited to the
iPhone 6s
onward, but any iDevice with iOS 9 or later can view them. On the
3D Touch
-capable iPhones, the user has to press on the photo for it to "play", while on older devices, activation is done with tap-and-hold.
However, Apple's Live Photos can only be shared natively as such over the iOS ecosystem. There are efforts by Facebook to start hosting Live Photos, but you can only see them in the mobile Facebook app for iOS when you deep-press for the photo to play, or tap and hold it. Alternatively, connecting your iPhone to a PC or Mac will let you download the Live Photos to your PC in a video clip format.
If you want to be able to view the full animation on your PC, you'd have to use a 3rd party app to export the Live Photo into a more universal GIF file, or simply as a short movie file. We've rounded some of the best such apps for you to consider when you want to share your Live Photo creations to the wider world.