Telegram CEO blames China for cyber attack that made the app unusable
1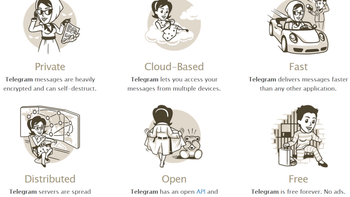 One of the top ten most popular messaging apps in the world is Telegram, available for
iOS
and
Android
. Not as widely used in the U.S., the app offers end-to-end encryption and group chats for as many as 200,000 people. The app also can share videos, even those with large file sizes, and documents of any type.
A tweet from Telegram CEO Pavel Durov
(via
Reuters
) blames China for a cyberattack that hit the Telegram app and affected its subscribers earlier this week.
Durov says that a large Distributed Denial of Service (DDoS) attack originated from internet addresses inside China. These DDoS attacks sent huge amounts of requests at one time to Telegram, clogging up the app and making it unusable for many subscribers. The executive called it a "powerful," targeted attack that was related to the protests taking place in Hong Kong. Huge throngs of protestors are complaining about a new law that will allow people in the city to be extradited to China. Durov said that in the past, similarly sized DDoS attacks coincided with protests in Hong Kong,
Because of the encryption used to hide the content of messages, Telegram is popular among protestors in any country, allowing them to coordinate plans with up to 200,000 people out of the eyeshot of authorities. A DDoS attack on Telegram would prevent the protestors in Hong Kong from making arrangements to gather at a certain place and time.
The Chinese government denied that it was responsible for the attack. Chinese foreign ministry spokesman Geng Shuang said at a briefing yesterday that he was unaware of the incident.