Trouble with high-resolution display yields might have pushed the next iPad for 2012
5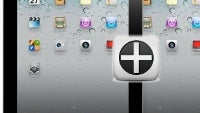 The
version of the iPad 2 with a high-res display
, which was supposed to come by year-end, is now reportedly been delayed due to screen production issues.
Apple's next tablet is known as the
iPad 2 Plus
, iPad HD, or simply iPad 3, and
some iOS 5 coding revealed that it should sport a screen with double the current resolution
, or 2048x1536 pixels. The high-res slate is supposedly
aimed at professional graphic designers
, film editors and the like, and rumored to come with dedicated versions of Apple's image and video editing software.
It was supposed to hit before holiday time this year, with 1.5-2 million units in Q3, and 5-6 million volume in Q4. That all sounds great, but the typical for Digitimes "
upstream supply chain sources
" warn that these high-resolution LCD displays are not at all easy to manufacture in quantities and with a price that an Apple gadget would demand, so the
iPad 3 has allegedly been pushed for 2012
. If they push it a bit more, they might just hit the regular yearly iPad upgrade, we'd say. If Apple, which has state-of-the-art supply chain, is not able to source such displays, then
other manufacturers rumored to prep similar high-res tablets
might delay their plans as well.
What's interesting, though, is that the sources mention Sharp as the default screen supplier, and state its production is too costly for Apple, while LG and Samsung are cited as alternatives, but unable to provide enough yield of the high-res 9.7" panels. The need for additional lighting bar was mentioned, as well as the needed tradeoff between a thin chassis, and a durable display, when commenting on the production difficulties.
This new mention of an Apple-Sharp partnership might be another confirmation where the
rumored HD displays for next year's iPhone
might come from, since we already had a Japanese newspaper claim that
Apple has chosen Sharp's next generation low temperature poly-silicon LCD screen technology
.
Sharp is supposed to start manufacturing the displays in the spring of next year, and is allegedly prepping equipment at its state-of-the-art Kameyama plant, where the Japanese company makes LCD TVs. Here is what Sharp had to say about this in its last quarter's earnings call:
"
Meanwhile, in mobile LCDs, we will accelerate conversion of production lines at the Kameyama Plant and a shift to growth areas, including LCDs for smartphones and tablet terminals. At the same time, we will work to commercialize mobile LCDs using oxide semiconductor, InGaZnO (IGZO), developed in collaboration with Semiconductor Energy Laboratory Co., Ltd. This will allow us to create high value-added LCDs for next-generation mobile devices, featuring high definition, thin profile and low power consumption, which will contribute to enhancing the competitiveness of our LCD business.
"
These thin high-res screens with low energy consumption from Sharp obviously don't come cheap, though, and an iPad display is much more expensive than the smaller iPhone one, skewing the profit margins, which might be one of Apple's reasons for the delay.
source:
Digitimes
&
DisplayBlog