Justin Long's Steve Jobs portrayal in 'iSteve' parody hits theaters April 15, watch the trailer now
11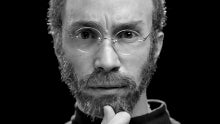 Justin Long's
satirical portrayal of Steve Jobs in "iSteve"
will be the first movie about Apple's founder, as
the real deal with Ashton Kutcher got delayed
.
The sarcastic piece is "
based on Jobs' Wikipedia page
", and is set to debut on April 15th, produced by the Funny or Die comedy franchise we all know and love.
Allegedly written in three days and shot in five, "iSteve" is supposed to run 60 to 75 minutes, and the trailer just got out, so enjoy a sneak peek in what the parody will offer later in the month.
i