Torque now available for Android phones; app initiates a voice search with a shake of the handset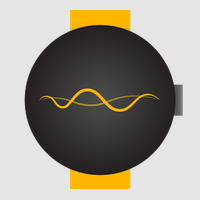 If you're tired of having to say "
Ok, Google
," to initiate a voice search on your Android phone, the Calvary has arrived. Microsoft's Torque app on the Google Play Store, now supports Android flavored phones. With the app, you can simply shake your handset to awaken a Bing voice search feature. If this all sounds familiar to you, it's because back in October
Microsoft released this for Android Wear powered smartwatches
. With a flick of the wrist, someone wearing an Android Wear flavored timepiece can access Bing's voice search capabilities.
With under 10,000 downloads of the smartwatch version, Microsoft decided to raise the stakes by offering the app for Android handsets. So go ahead, shake your phone and ask for sports scores, current weather, stock prices, flight information and more. In each case, by melding the software giant's voice recognition abilities with its search technology, a verbal response will be heard with the most up-to-date information.
Torque Search is a free download and supports Android powered phones running Android 4.3 or higher.
source: Torque (
Android
) via
TechCrunch