Tim Cook says Apple is working on products that won't ship for years
41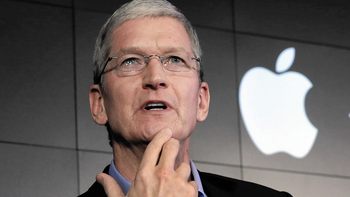 After naming Apple as the most innovative company,
Fast Company
sat down with CEO Tim Cook to talk about the future of the most valuable firm in the world. According to the executive, Apple needs to work with a long lead time. It must source the appropriate silicon chips three to four years in advance. As a result, Cook admits that Apple is working on some new products that won't see the light of day until the 2020s.
Is Apple's rumored AR glasses in that group? While some believe that the product dubbed
Apple Glasses
will launch as soon as next year, others have called for a 2020 release. But even that might be too optimistic. Last October, Cook said that
AR technology for smartglasses is not mature enough yet
to allow Apple to offer Apple Glasses at the current time. The contract manufacturer that will reportedly build the device is Quanta, the company that currently assembles the Apple Watch and MacBook computers. Quanta vice chairman C.C. Leung said that
his company sees the device launching no later than 2019
, although Cook's comments suggest that the AR glasses are still more than just a yeaqr or two away.
While Apple certainly has a reputation of being money hungry, Cook said that Apple's goal is to make great products, not to fill up a large vault with money garnered from consumers buying these devices. Not that Apple isn't happy to have amassed such a large amount of cash. This gives the tech titan the ability to do R&D on many different ideas so that it can come up with the next big hit.
"What drives us is making products that give people the ability to do things they couldn't do before. Take iPhone X, the portrait-lighting feature. This is something that you had to be a professional photographer with a certain setup to do in the past. Now, iPhone X is not a cheap product, but a lighting rig–these things were tens of thousands, hundreds of thousands of dollars."

"And an iPhone X does more than just take pictures. There are so many parts. With ARKit, we created something that essentially took the heavy lifting with [augmented reality] and put it in the operating system, which empowers thousands of developers eventually to be able to build AR into their apps. Some will be very profound, life changing. There is no doubt about that in my mind."-Tim Cook CEO, Apple
source:
FastCompany