Three new low and mid-range Snapdragon chipsets are unveiled by Qualcomm
20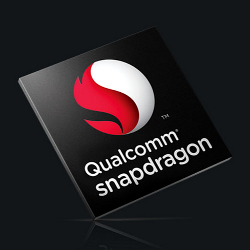 Qualcomm has introduced three new low and mid-range chipsets today, the Snapdragon 653, 626 and 427. The company also announced that over the last year, there has been over 400 manufacturer designs based on the Snapdragon 600 series chipsets. 300 models have already been released, while 100 are upcoming. Now, let's take a look at the new chips.
The
Snapdragon 653
SoC improves the performance of the CPU and GPU of the Snapdragon 652 by 10%. The latter features an octa-core 1.8GHz CPU. The amount of RAM supported by the new chip doubles its predecessor, going from 4GB of RAM to 8GB on the new chipset. The Snapdragon 653 SoC carries the new X9 LTE modem, and comes with Qualcomm's Clear Sight for dual camera support.
The
Snapdragon 626
chipset replaces the Snapdragon 625, which carries an octa-core 2GHz CPU. The new chip adds supports for dual cameras and is equipped with the X9 LTE modem. The signal boosting technology TruSignal is on board.
The
Snapdragon 427
SoC is coming to replace the Snapdragon 425 chipset. The X9 LTE modem found on the Snapdragon 427 is a big improvement over the X6 LTE modem employed on the older model. That means that the new chip will support LTE Cat.7. Clear Sight is also on board, allowing for the use of dual cameras on lower-end handsets. The Snapdragon 427 is the first chip in the 400 series to be equipped with the TruSignal signal strengthening technology.
All three new models will come with Quick Charge capabilities. This will help consumers find phones in most pricing tiers that will offer rapid charging of the battery inside each handset.
The Snapdragon 653 and 626 will be available before the end of this year. The Snapdragon 427 will launch early next year.
source:
XDA