Thousands of HTC investors show up expecting free phones, get motivational speeches and some bread instead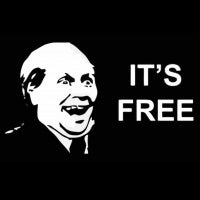 Here at PhoneArena, folks from all over the planet send us requests for free phones over e-mail (please stop, you're breaking our hearts), but so far, none among them have been disillusioned HTC investors. And now we know why - it seems that they consider free One M8's a privilege of theirs, so they went straight to HTC, face-to-face.
Yesterday, around 2000 shareholders showed up at the Taiwanese company's shareholder meeting, and in the way the WSJ puts it, most of them came for the free handys.
See, last year HTC spoiled its investors by letting everyone walk away with a phone, but alas, all the enterprising guests found at the 3-star hotel near Taipei was free thermos, fruit juice, some bread, and an upbeat Cher Wang proclaiming that
"they should be all proud of being shareholders of HTC".
One shareholder reportedly took a 1-hour motorcycle trip to the meeting, and stated that a free phone would have
"made him feel better about HTC's slumping shares"
. Tough it out, pal.
Some guests weren't all about the free phones and bread loafs, though.
"We are here because we are concerned about the share price."
- said one concerned shareholder.
"Yesterday, the Taiex hit a six-year high, but our share price was still in the doldrums. Are there hopes that the share price will recover?"
- he asked.
After spending three quarters in the red, HTC hopes to return to profit in 2014, although it expects its Q2 revenue to drop by around $2.32 billion. CEO Peter Chou was optimistic, telling investors that
"more noticeable improvements will be seen in two to three quarters"
. Hopefully, his optimism will be justified, as HTC can't be blamed for laying dormant this year.
"Free thermos, fruit juice, some bread, and an upbeat Cher Wang"
In fact, the company is very busy in 2014 - we're seeing it act to alleviate the crisis, while launching respectable products and generating considerable buzz around its name. HTC launched the excellent One M8, along with more affordable Desire-branded handsets destined for the emerging markets. It also hired
Samsung's ex-marketing officer
, and
outsourced the production
of some devices to Chinese partners.
Who knows, if things go well, perhaps shareholders could expect free phones and a slice of ham with their bread loafs next year.
source:
WSJ