HTC hires former Samsung marketing executive to do some contract work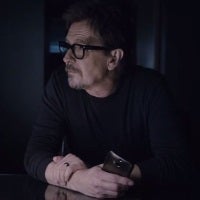 HTC enlisted another high-profile figure in its ranks, butit has nothing to do with Holywood actors this time around. It's Paul Golden,former head of Samsung Mobile USA's marketing division. Golden has beencontracted as an adviser to HTC Chairwoman Cher Wang and we can't help butwonder whether he's going to be able to bring Samsung's marketing mojo over tothe Taiwanese vendor.
Neither Sammy, nor HTC are likely to shed more light on thematter, as the situation is kept confidential. Golden worked for four years atSamsung and was involved in creating and launching the Galaxy brand. Hopefully,he is full of good advice, because HTC could use it. The vendor reported three straight quarters ofoperating losses in addition to continuous declines in sales and market share.Its most recent move was hiring actor Gary Oldman to star in TV commercials topromote its latest smartphone, the HTC One (M8). Hopefully, Golden's expertise will further aid HTC in ramping up its marketing efforts.
source: Bloomberg