HTC shutting factories, might move to outsource smartphone production
7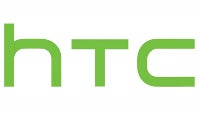 Both Reuters and the Wall Street Journal are reporting today that there is some major production restructuring brewing at HTC. The Journal cites its own sources who confirm that HTC has been in talks with Foxconn, Wistron and the like, for outsourcing some of its smartphone production to them. Currently HTC makes all of its phones itself, in a few factories in Taiwan and mainland China.
Reuters chips in, reporting that one of those factories has been recently closed, with its journalist seeing it actually locked up, with loading docks empty and a confirmation sign on the doors. Probed for comments, HTC actually replied that this is just production line optimizations, likely due to diminishing sales, and it has no plans to stop producing its own handsets. Here are the quotes from HTC:
HTC in not shutting down nor has plans to sell any of its factory assets. HTC has a very strong balance sheet and will provide the latest financials in our upcoming earnings call to investors and the broader community...
Like any manufacturer, we do volume planning to optimize our lines, our manufacturing and production facilities. Whether we are operating those facilities depends on market demand and our own expectations. When you have less demand you work with less facilities to optimize your costs. When you have demand, or bigger growth, you definitely have to activate all these facilities.