This is the most blatant Overwatch clone for phones, but you probably can't download it
1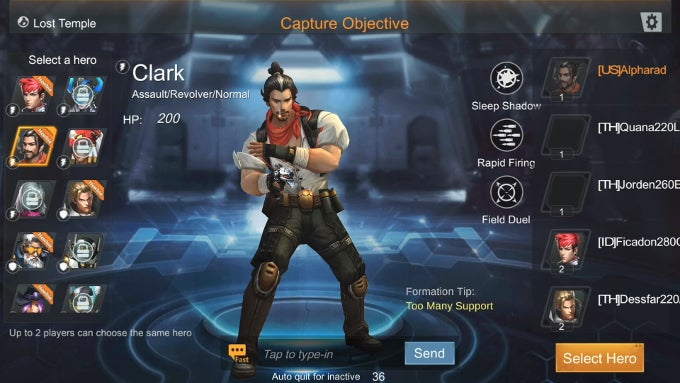 Hanzo is having an identity crisis over here
The mobile game world is littered with all types of titles — freemium puzzles, click-and-wait strategies, games with depth that aspire to be as interesting as their console counterparts, and then we have your good old rip-offs. Now, we are not talking about the games that draw inspiration from a major console title and then go and spin it off in their own thing, which happens to work for phones or tablets. We are talking asset-for-asset, gameplay mechanic-copying, shameless imitations.
As can be expected, these are often struck with the mighty banhammer, but sometimes, there's a title that makes it for just long enough for us to watch with bewildered eyes. Such is the case here with the game "Heroes of Warfare".
Now, if one is to judge this game by the screenshots that we see in the App Store and Play Store, it doesn't seem to be the most terrible offender. However, if you actually run the game, you will be greeted by what can only be described as "Overwatch Mobile".
Granted, character genders have been shuffled around a bit, and McRee looks like Hanzo cosplaying as a cowboy... Most of the game mechanics, the hit markers, the animations, the character skills and ultimates, even the maps are pretty much Overwatch through and through.
Now, Blizzard has already filed a lawsuit against the game's developer and it might not be up on the app stores for long. Its Facebook page is already down and the game's only available for download on Thailand Play Store and App Store markets. So, if you want to play this, you'll either need to download its .apk installer off a 3rd party site (for Android) — we don't recommend that — or have an account on the Thailand App Store (for iOS). Or, of course, you could just live in Asia.
The game follows a freemium model, but given that it's probably about to be smitten by the banhammer, we advise you don't drop any cash on it.