This is Sony's next flagship - the Xperia F8331 leaks in clear pictures, new design in tow
99+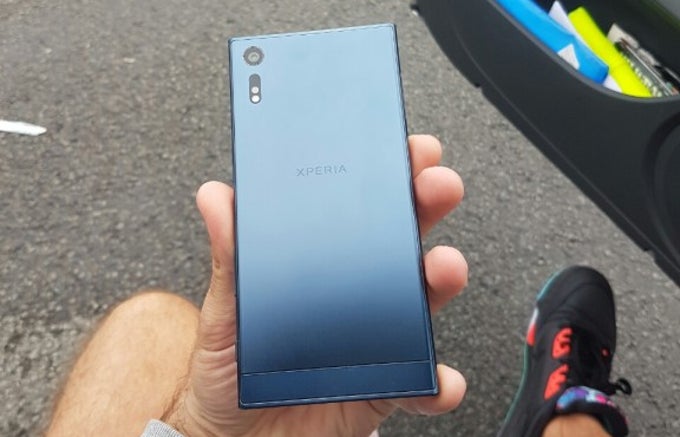 Sony's latest X lineup has only recently become available in the US after taking its sweet, sweet time, and we are already running a story about the company's upcoming flagship. Well, color us surprised.
Seems that GSMArena has obtained some exclusive pictures of what seems to be Sony's upcoming flagship phone, which is currently rolling under the Xperia F8331 moniker. And what do the new images actually tell?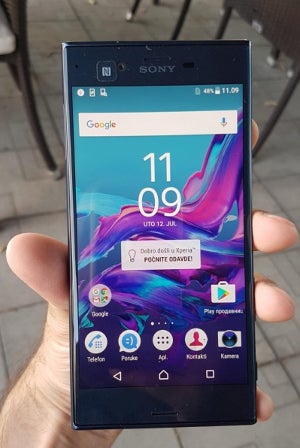 For one, it looks that this time around Sony has given a bit more attention to the design of the device.
The front of the device is boasting glass that is ever so slightly curved to the sides. The front-facing speakers and the NFC at the top front are also in check.
At the back, there seems to be a fresh new layout for the dual LED flash, as well as what looks like a separate panel at the bottom that serves an yet unknown purpose. Speculation has it that the Xperia F8331 features a metal back and the bottom panel is actually an antenna cutout. Got another idea?
A USB Type-C port can be seen at the bottom, which will be a first for Sony; there's also a 3.5mm clearly visible at the top of the phone. The side-positioned power button seems like it could be boasting a fingerprint scanner, akin to the Xperia Z5 lineup and all Xperia X phones that are not sold in the US.
It is claimed that Sony's alleged next flagship phone will continue the long tradition and once again boast a 1080p display at the front, though it's impossible to judge that based on the leaked pictures alone. Finally, word on the street is that both the rear and the front cameras of the device will have their teeth cut at 4K video recording. Yes, the front either - that'd be welcome, wouldn't it?
As far as a possible announcement of the Xperia F8331 is concerned, Sony's got plenty of options – we suppose that the most logical choice, IFA 2016 this September, could be the forum at which the device will be unveiled. What do you think?
We were generally not quite impressed with Sony's recent line of devices, which left us with a bad taste in the mouths. Check out our reviews to find out exactly why: