iPhone 7 gets subjected to barbaric scratch and bend test, watch the mayhem here
23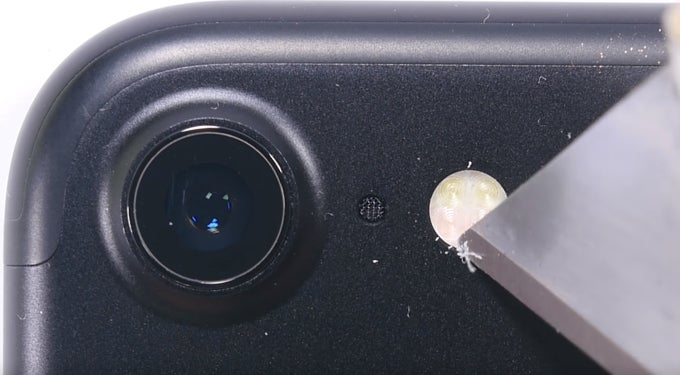 If "Will it bend?" is among the questions you have about the new iPhone 7, YouTuber JerryRigEverything has the visceral answer in the form of a torture test video. It shows him going medieval on the matte black iPhone 7, scratching its screen, home button, speaker grille, antenna bands, and camera lens; taking a cigarette lighter to its screen; and finally twisting the smartphone's frame in his hands.
Are the iPhone 7's camera lens and home button covers not made of sapphire?
How does it all go? Well, the iPhone can take a beating, but it doesn't stand out as an indestructible piece of gear that you can be careless with. The screen and Home button show no scratches up to material hardness level six, which is where they start to appear. The camera lens and LED flash aren't scratched by a pocket knife – not that you'll be taking one to your iPhone, we presume – but a level 6 hardness test pick manages to carve into the camera lens cover.
Interestingly, JerryRigEverything disproves of Apple's claim that the iPhone 7's home button and camera lens feature sapphire crystal covers, because sapphire is supposed to resist scratches at up to level 9 surface hardness. We can't know for sure unless Apple addresses the claim.
Bending-wise, the YouTuber's hands of steel managed to get the iPhone 7's display to pop out of the chassis, but couldn't bend the smartphone into actually twisting and breaking it. An interesting observation was the adhesive that stretched between the display and back cover. This could be a waterproofing agent, Apple's usual liquid adhesive, or a mix of both.
The entire video is available below for your educational entertainment.
ALSO READ