This Chinese phone comes with an explosion-proof membrane, triple protection against accidents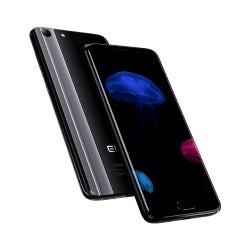 The times are such that some people out there see a Samsung phone and immediately think it will explode. Knowing that the Elephone S7 is a blank copy of the Samsung
Galaxy S7
on the outside, Elephone can predict what one of the possible reactions to the handset is going to be, hence it wants people to know that the device features triple protection against explosions – that is, complete testing of the battery that goes in it, an explosion-proof membrane, and a tough TPU shell that too is "explosion proof."
Elephone has treated its creation the way an arms manufacturer might treat selling landmines, so buyers ought to be safe from danger. In the case of accidents, at least the company won't have to deal with a global recall, as the smartphone is to be sold exclusively in China, where getting away with stolen designs tends to be easier than other places.
Otherwise, the Elephone S7 is to be sold cheaply, starting at $139.99 for the base 2GB RAM model. All variants will be powered by the MediaTek Helio X20 processor, which offers a decent level of performance for affordable devices. Perhaps Elephone can do people a favor and clone the Galaxy Note 7, complete with the S-Pen but sans its explosive properties. We actually wonder how no one has jumped on the chance to do so yet. We also wonder whether the Samsung
Galaxy S8
will feature an explosion-proof membrane as well...
ALSO READ