Thin and light: 6 stylish and slim Android phones you can buy in 2016
18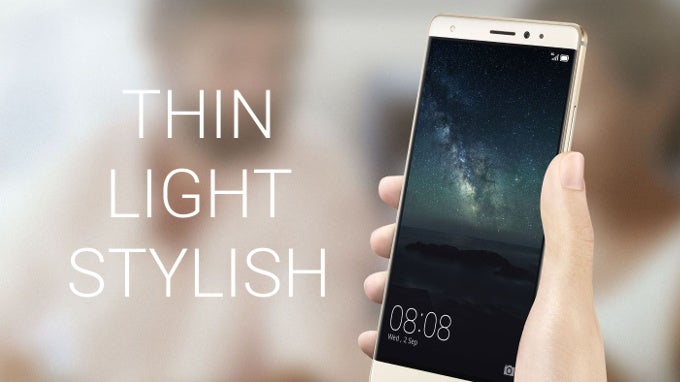 Buying a phone these days is a lot about expression of personal style: it's hard to argue that all phones from the last couple of years will get the job done with your calls, browsing, mail and camera needs. Sure, there are differences in the platforms and the performance, but they are far less pronounced then they were a few years ago.
So as fewer and fewer people are focused on the specifications per se and look for cool new features and visual style, we have decided to put up a quick list with some great thin, light and stylish phones. After all, a phone is something that's often in your pocket and close to you for most of the day, so you might want to have it in a stylish body that is thin, light and looks good.
What phones fit these criteria? Here are 6 great Android phones that are slim and light, and good overall.

Huawei P9
Thickness: 6.95 mm (0.27")
Weight: 144 g (5.08 oz)
The brand new Huawei P9 is thin, light and... different. First, because it can't be easily found in the United States: you'd have to import it, but it certainly is a device that will catch the eye with its premium, refined design. With a 5.2-inch screen size, a meticulously crafted metal body, and a very interesting new dual camera system that combines two rear cameras, so that you can emulate apertures of as low as f/1.1, the P9 stands out. It also comes with a plentiful 32GB of internal storage in the base model, and sports a quite generous 3,000mAh battery, despite its slim size.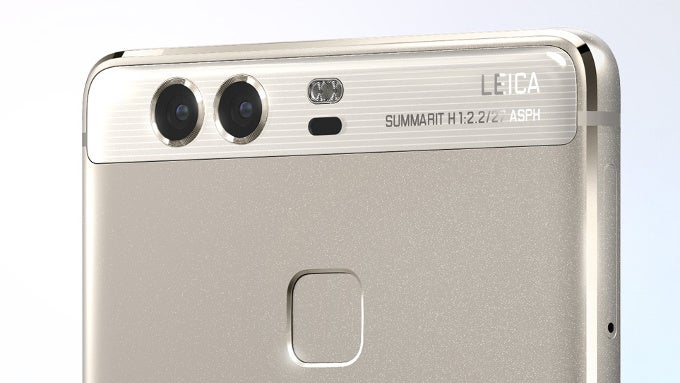 Huawei P9
Thickness: 7.26mm (0.29")
Weight: 143 g (5.04 oz)
The HTC One A9 is the very likable 5 incher that looks somewhat similar to the iPhone, yet runs on a clean and fast version of Android 6.0 Marshmallow, and - of course - features a sleek, thin and light, stylish design. The HTC One A9 is a great mid-ranger, especially if you can find it on sale (we see it sold unlocked on eBay from around $350, much less than its original $500 price). With a fingerprint scanner, good (but not top-notch) camera, the One A9 has a couple aces up its sleeve.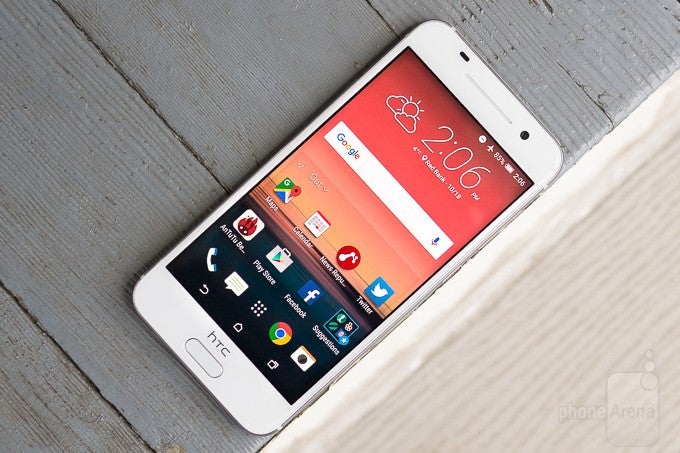 HTC One A9
Xiaomi Mi 5
Thickness: 7.25 mm (0.29")
Weight: 139 g (4.9 oz)
Xiaomi is not a household name in the United States, but the brand has been growing steadily in Asia and picking up steam amongst phone enthusiasts and deal seekers in Europe. Its recently released Xiaomi Mi 5 is a phone nearly two years in the making: the long awaited flagship, the Mi 5 features a well-refined design that now seems to be the standard in China. And that's great news: after years of blind copying, Xiaomi - amidst other Chinese brands - is taking a turn towards original design. The Mi 5 is also slim, lightweight and stylish, works very good, features a very capable camera and a rich, MIUI custom Android interface. Unfortunately, the Mi 5 is not officially sold in the United States or Europe, and you'd have to import it. Note, that it's missing key 4G LTE bands, though, so you'll have to use it on the slower 3G speeds.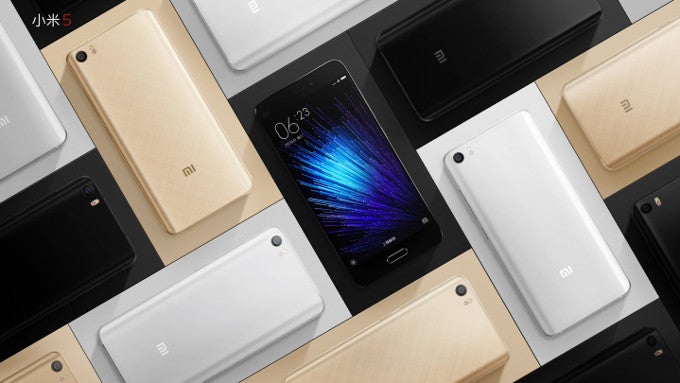 Xiaomi Mi 5
Thickness: 7.2 mm (0.28")
Weight: 156 g (5.5 oz)
The Huawei Mate S is a phone with quite the impressive design: especially for its large, 5.5" screen size. The phone has a tapered back that nestles comfortably in the hand, while the metal body is crafted with care and the phone features a surprisingly thin and light-weight body for its size. For many, the Huawei custom Android skin will be a turn-off, and the pressure sensitivity of the screen is overplayed to a large extent in the Mate S, but on its own, it's certainly a good phone and one that lovers of stylish devices will appreciate.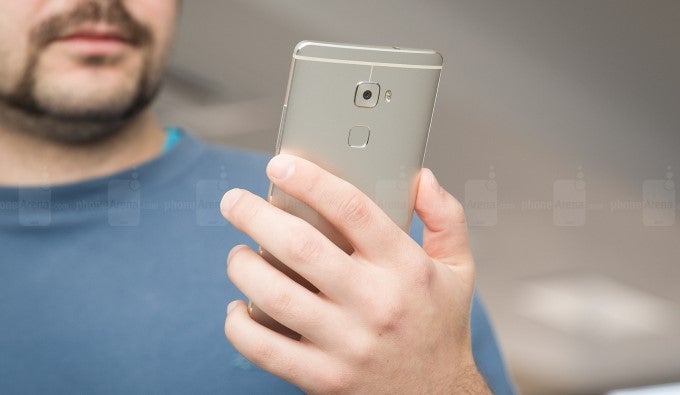 Huawei Mate S
Thickness: 7.3 mm (0.29")
Weight: 155 g (5.47 oz)
The new Samsung Galaxy A5 6, or A5 2016 edition, brings the beautiful combination of a metal frame and glass back and front to a more affordable price within Samsung's lineup. The Galaxy A5 6 truly looks impressive, and it's hard to tell by its looks that it is a mid-range phone - it looks more expensive. It's also fairly thin, and relatively light (but not really
the
lightest). You should, however, know that in our tests we found it to be severely laggy way too often. If you can live with that, you'd appreciate its style, but it's an issue that you should consider.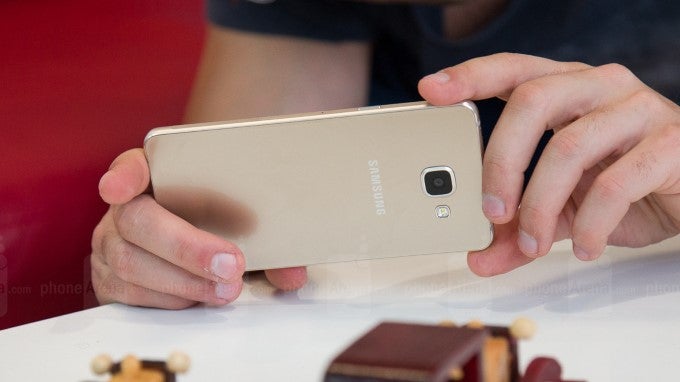 Samsung Galaxy A5 6
OnePlus X
Thickness: 6.9mm (0.27")
Weight: 138 g (4.87 oz)
The OnePlus X is quite the rare bird: a phone from a startup Chinese company OnePlus that has made waves with its aggressive marketing and by ways of selling its phones via an invitation scheme at first. Now, you can easily buy the OnePlus X in the United States (you no longer have to wait for an invitation), and you will get a phone that is a looker: with a glass back and a metal frame, all fitting together in a very slim and stylish body. This is a phone crafted with care and the result is visible. Important disclaimer, though: some 4G LTE bands are missing on this phone (AT&T's Band 17 and T-Mobile's Band 12), so there's a high probability that you won't get LTE in the States with it.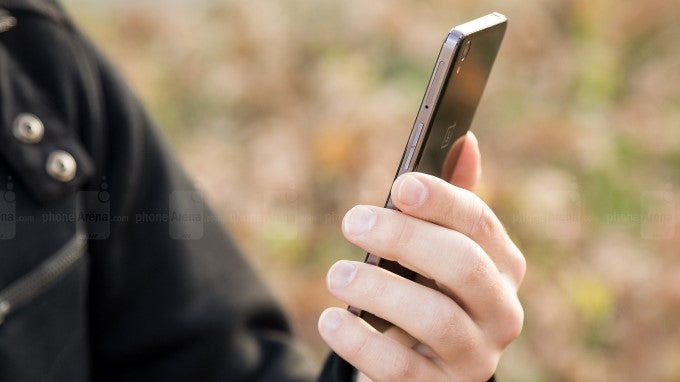 OnePlus X
Recommended Stories