The top selling smartphones in the U.S. during Q3 were the Apple iPhone 4 and the Apple iPhone 3GS
99+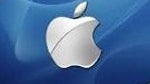 Thanks to a huge discount for an older model, the top selling pair of smartphones in the U.S. during the third quarter were the
Apple iPhone 4
and the
Apple iPhone 3GS
in that order. According to stats compiled by the NPD group, the pair beat out some Android heavyweights launched during the period like the
HTC EVO 3D
and the
Motorola DROID 3
. During the third quarter, the Apple iPhone 4S had yet to launch, which made the iPhone 4 the current version of the phone at the time.
The data, which comes from new smartphone purchases by those 18 or older, does not include enterprise or corporate purchases. During the three-month period, the Apple iPhone 4 was priced at $199.99 with a signed 2-year contract for the 16GB model while the 8GB Apple iPhone 3GS was
free with a signed contract.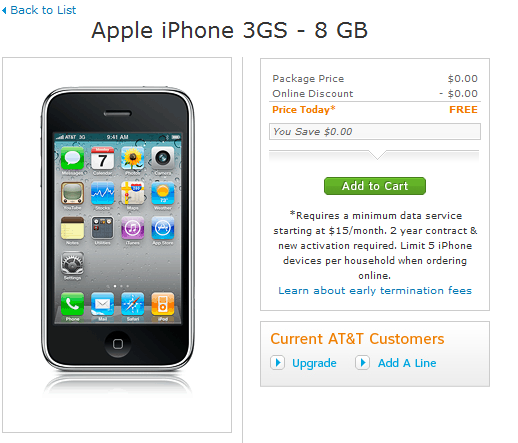 The "Free" 8GB Apple iPhone 3GS
During the quarter, of those smartphone buyers who said they were willing to pay $200 to $250 for their next handset, 64% ended up paying under $200 for their new phone. NPD suggested that this means that carriers were leaving money on the table while the average price for a new smartphone dropped for the fourth consecutive quarter. During the third quarter, the
average price of a new smartphone was $135
.
However, it seems that some carriers, like Verizon, have stretched the line of what used to be the "Gold Standard" for smartphone prices during the fourth quarter. Where Big Red used to price its high-end models at $199.99 with a signed two-year contract, the latest Verizon top of the line phones are being priced at $299.99 with the signed contract. These are usually dual-core, LTE enabled phones like the
Motorola DROID BIONIC
, the Motorola DROID RAZR and the
HTC Rezound
. This
pricing started in the Q2
with the launch of the
Samsung Droid Charge
which is an LTE enabled phone, but is powered by a single-core processor..
While handset prices dropped in the third quarter, on average, accessory prices were steady indicating a fairly decent demand for them. Ross Rubin, executive director of industry analysis for NPD, suggested that retailers could do well by focusing their promotions on smartphone accessories.
source:
NPD
via
AppleInsider