The photo filters you use tell us all about you
4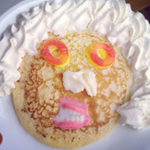 Filters are getting their
15 minutes of fame
thanks to some updates made by three photo-sharing and social network sites. First,
Instagram recently updated its site
, welcoming another photo filter (Willow) into the fold. Then, as rumored,
Twitter announced the addition of 8 photo filters
available for its users. And on Wednesday,
Flickr announced a highly regarded redesign
of its Apple iPhone app that adds 16 photo filters for users.
So which of these filters do you use the most?
All Things D
posted an unscientific and comedic chart showing what the use of particular filters says about you. For example, those who prefer to use a Tilt-Shift filter to show a depth of field in their pictures think that they are "
bigger than everyone else
," while those choosing a black and white filter have "
the vision of a dog
."
Don't be offended or take it seriously. It does show you how popular filters have become, however. Hmmm. Wonder if anyone has a patent on them.
source:
AllThingsD