The iOS free app of the week is a vertical calendar that can increase your productivity
7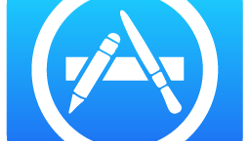 This week's free iOS app is not a game, and is in fact a visual calendar app called
Vantage Calendar
. Normally $3.99, you can pick it up for free from the App Store until Thursday. With its vertical UI, you can see future or past dates by scrolling up and down on the screen. The use of different colors, stickers and fonts will make your more important appointments stand out from others. A horizontal bar at the top of the screen moves with the timeline, so you can always have an eye on what date you are looking at. Events can also be turned into tasks that can be checked off when completed.
According to the listing on the App Store, Vantage Calendar will sync with Google Calendar, iCloud, Outlook, Facebook Events and most other calendars that support the Apple iPhone or Apple iPad. There are a couple of in-app purchases available, including a concrete and wood color theme. The latter was part of an update sent out on March 1st that added new stickers and eliminated some bugs.
If you're tired of the same old calendar and are looking for something that is different, it will cost you nothing until next Thursday to give Vantage Calendar a try. It could be your next iOS calendar app, and just might make you more productive.
Back in January,
we reviewed the app
. And now, you can grab Vantage Calendar for free by clicking on this
link
.
source: Apple