The first phone to get a Lollipop update - Android 5.0 starts rolling out to Moto G (2014)
26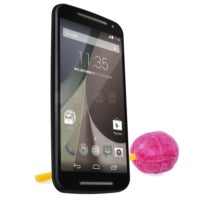 While manufacturers are racing to
update their flagships
to the latest Android 5.0 Lollipop, it seems that the fist device to receive an upgrade to Google's latest OS is actually a humble budget phone – namely, this year's
Moto G
. The guys over at Ars Technica are reporting that their unlocked unit has received the OTA update today. Note that we said unlocked – units sold through carriers will, more than likely, get the update a bit later than others.
When last year's version of the
Moto G
will be getting some Lollipop goodness is yet unknown (though, we
do know it's coming
) – both models do not vary much in hardware, safe for a larger screen, slightly updated cameras, and a bit more storage space on the second gen Moto G. However, seeing as Motorola
just rolled out
a 4.4.4 KitKat update for the 2013 model, we'd wager that it will delay its 5.0 upgrade, just for the sake of differentiating the handsets a bit.
Motorola is famous for choosing to leave the stock Android experience on its smartphones – there is no skinning and there are just a handful of experience-enhancing apps that come loaded on the Moto phones. This is the reason why it's no surprise that the company was able to roll out an update so fast. Still, it's strange that it decided to patch the low-ranger first. None the less – the Moto G just went from a pretty good budget device to a great budget device
for this holiday season
.
Do you have a 2014-edition Moto G? Has it gotten an update yet?
Motorola Moto G (2014)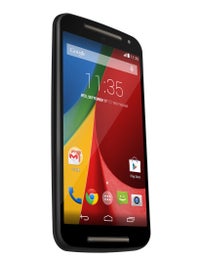 source:
Ars Technica