The expansion continues - Android Pay gains support for an additional 31 financial institutions
7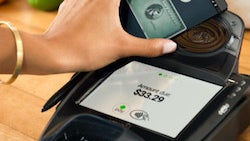 If you haven't tried contactless payment yet, you really are missing out. Being able to pay for your groceries, dinner, or anything else with nothing but your smartphone really is something straight out of the future. Android Pay is one of the leading mobile payment platforms out there, and the number of supported banks and cards since the service's launch really is tremendous.
Google has been doing a commendable job at getting Android Pay to support as many different financial institutions as possible, and the company has just announced that 31 additional companies now offer support for the service. There aren't any huge names here with this particular update, but an update is still an update.
The list is as follows -
Allegacy Federal Credit Union
Bank of Walterboro
Blueharbor Bank
Canyon State Credit Union
City National Bank
Commodore Perry FCU
Conservation Employee Credit Union
Country Club Bank
Del-One Federal Credit Union
Diversified Members Credit Union
Ent FCU
Firefly Federal Credit Union
First Keystone Community Bank
First Piedmont Federal Savings
Genisys CU
Jackson Community Federal Credit Union
Jeanne D'Arc Credit Union
Kinetic Credit Union
Marine Bank & Trust
Mercantile Bank
NCMIC Fiance Corporation
Northeast Georgia Bank
Platte Valley Bank of Missouri
San Francisco FCU
State Bank & Trust Company
Summit Community Bank
SunWest Educational CU
The Fauquier Bank
USC Credit Union
Verve
Washington Trust Bank
These new additions follow in the footsteps of Android Pay's release in both
New Zealand
and
Ireland
, making it quite clear that Google isn't messing around when it comes to this service. Couple all of this with rumors suggesting that
Android Pay could soon make its way to Android Wear
, and you're looking at a rather bright future for the mobile payment platform.