Android Pay support could be arriving soon for Android Wear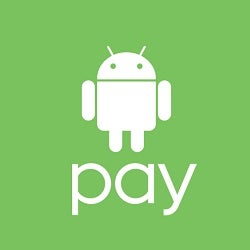 Smartwatches have grown into tremendously powerful tools. These wrist-mounted gadgets are capable of tracking our steps, showcasing notifications that have arrived on our smartphones, reading our heart-rate, and can sometimes even be used for making a phone call. Among all of these features though, one of the most convenient is the ability to make mobile payments with them. Paying with your smartphone is already easier and faster than having to dig out your wallet and find a debit/credit card, but being able to simply hold your wrist to a payment terminal is the easiest solution of them all.
Apple has been leading the charge with smartwatch payments since the initial
Apple Watch
launched with Apple Pay Support, and Samsung's new
Gear S3
is capable of being used at both MST and NFC terminals for completing your transactions. Mobile payments is an area where Android Wear has been lacking ever since its initial launch, but thanks to new information found in the v10.0 release of Google Play Services, it looks like the OS might finally be getting Android Pay support in the near future.
Thanks to the fine folks over at
Android Police
, snippets of code have been found in the latest version of Google Play Services that suggest the arrival of Android Pay on Android Wear. Prefixes of code are scattered throughout the APK that begin with "wear" and "tp", suggesting that it's referring to Android Wear and tap-to-pay. In addition to this,
Android Police
also discovered the phrase, "Try holding your watch to the terminal again."
This new information is a very strong indicator that Android Pay will be arriving on Android Wear at some point, but that then begs the question of when. Some sources believe that Google will be launching their own smartwatch line sometime in early 2017 (similar to the
Pixel
phones that came out this year), and if this turns out to be true, that would be an excellent stage for Android Pay to make its debut on the Android Wear platform.