The crazy story of how one man pitched an iPhone to... Steve Jobs, and how he got exclusive rights to it
11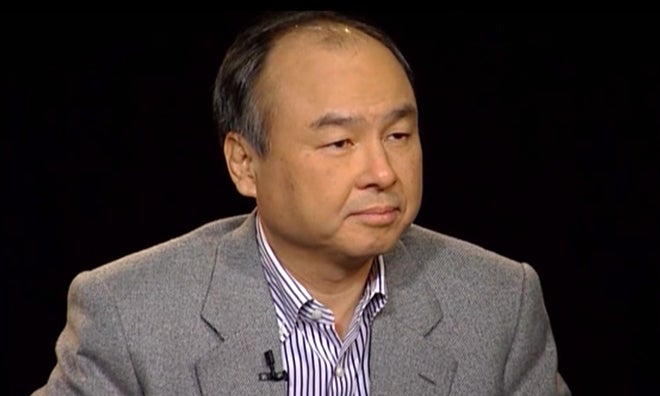 It's clear now that the Apple iPhone brought a revolution to mobile technology when it launched in 2007, but its innovative role was far from being immediately obvious at the time. One of Apple's best kept secrets, the iPhone, in fact, took the world by surprise when Jobs officially announced it in January 2007, but one man seems to have known about it way in advance.
That man is Masayoshi Son, a Japanese mogul who made his first million in his teens. Son, or 'Masa' as he's often called, is now best known as CEO of Japanese carrier SoftBank, the same company that
acquired the third-largest US carrier Sprint for a whopping $21.6 billion
recently. However, his success is also due to the fact that he was so confident in Apple, Steve Jobs (a person he refers to as the Leonardo Da Vinci of technology), and in the need for a new type of device at the time, that he flew to Cupertino around 2005 to pitch the idea for an iPhone-like device to Jobs himself!
"I brought my little drawing of an iPod with mobile capabilities. I gave him my drawing, and Steve says, 'Masa, don't give me your drawing. I have my own,'"
Son recalls in a recent interview with PBS's Charlie Rose.
"I said, 'Well, I don't need to give you my dirty paper, but once you have your own product, give me for Japan.' And he said, 'Masa, you are crazy.'"
What's even crazier is that Son was asking Jobs to give him exclusive rights to sell the iPhone in Japan, but Masa did not even own a carrier at that time!
Son continues recounting Jobs' words:
"We have not talked to anybody, but you came to see me as the first guy. I'll give it to you."
But a simple spoken agreement was not enough for the ambitious Masa, and he required Jobs to ink an agreement on paper. The reply?
"'No! Masa, I'm not going to sign for you because you don't even own a mobile carrier yet!' And I said, 'Well, look, Steve, you promised me. You gave me your word. I bring a carrier for Japan.'"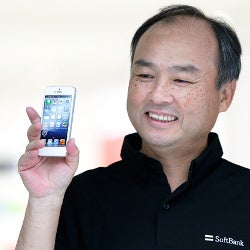 Indeed, that's what happened just months after the conversation. Masayoshi Son shelled out over $15 billion to buy Vodafone Group's Japanese unit in 2006, and establish SoftBank Mobile as Japan's third-largest mobile carrier. What happened next is history: SoftBank announced an exclusive deal to sell the iPhone in Japan, and increased its market share hugely.
The company has now reached out internationally with the Sprint acquisition, but its ambitions are even higher than that. Son aims at a T-Mobile/Sprint merger, a move that would allow him to create a third contender in the US that can stand up to the current Verizon/AT&T duopoly. His ideal? Heat up competition to boost web speeds in the United States, and build a high-speed information highway. Who knows - with his vigor, he might well succeed.
source:
Bloomberg