The best dual SIM phones of 2015 (value-for-money)
5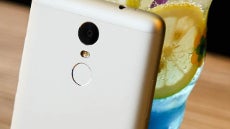 After rounding up the best high-end dual SIM phones that 2015 brought for us, now it is time for the real heavy-hitter, and that is the best dual SIM phones in the all-popular value-for-money category that most of us adhere to.
Most phone makers these days are either issuing dual SIM versions of their more popular handsets, or only producing dual SIM phones. The reason behind that proliferation of геар with two SIM card slots, is that if you want your handset to stand a chance in huge markets like China, for instance, you have to offer a dual SIM device. Since carrier subsidies are not as widespread there, people are often buying unlocked devices that can be used on multiple carriers, and are hopping on and off talk and data plans, depending on where they find the best offer.

Not only that, but having a decent dual SIM phone is a godsend for those who have company-issued numbers, as they can carry only one device with them at all times, instead of two. Some of today's dual SIM handsets offer both dual-active and dual-standby abilities, too, meaning that you can get calls on one line, while talking from the other, and put them on hold, for instance, or that your data connection on the other card won't be interrupted while you are taking a call.

Furthermore, if you have found a great cellular data plan, you can use one of the cards for browsing the Internet, yet keep your free minutes and texts on the other for the ultimate convenience. That is why we are rounding up some of the best value-for-money ($350 or below) dual SIM phones that were issued this year, to help you choose if you are in the market for one. Some prices are in a range, as they are sold directly by the company at one price, and another tag kicks in when they hit exporters or resellers.
The recently announced Redmi Note 3 is undeniably one of the best value for money dual SIM phones you can get, unless you are not really into 5.5" displays. It basically houses the fine specs of the ultrapopular
Redmi Note 2
, but in a metal chassis with a finger scanner on the back. Thus, you'd be getting a 1080p display, Helio X10 chipset, 13 MP camera with fast phase-detection autofocus, and an IR blaster.
This time around, however, Xiaomi managed to fit a huge 4000 mAh battery in a fairly slim 0.34" (8.65mm) chassis, making the Redmi Note 3 an even better deal for the roughly $250 or below price you can import the 3 GB/ 32 GB version at. Of course, if you live in China, you can get the phone straight from Xiaomi for $170, but even at $250 it's a bargain, as you will be getting the all-trendy metal design with a 2-3 day battery life to boot. We weren't really impressed by the camera's low-light performance when we reviewed its plastic predecessor, the Redmi Note 2, but, hey, those situations rarely impress on a mobile phone, plus the camera is very fast to focus and snap.
Supporting the vast majority of US carrier-specific 4G frequencies, and being a true dual-active device, the Zenfone 2 is one of only few great choices if you need a dual SIM gear on this side of the pond. It might not be getting any awards in each separate category, but as a whole it is a fine handset with excellent value-for-money ratio.
We found our review unit to have a unremarkable, but still 1080p display, very good pics and video except in darker scenarios, decent battery life and very fast charging. The red model is a looker, too, and you can hardly beat the sub-$300 price you can now find the dual SIM version with 4 GB RAM and 64 GB of internal storage.
What did you say, not really into big-screen phones? Well, with the killer competition from Chinese brands on the low end, Samsung was forced to rethink its pricing strategy there, and it recently outed the J-series, which are meant for Asian markets, and are a very good value for the money, considering the brand on the back.
The Galaxy J5 is not going to wow you with specs - a 5" HD display and Snapdragon 410 chipset are nothing to write home about - but it does sport a 13 MP camera with fast autofocus, 5 MP front camera with f/1.9 aperture, and a generous battery pack. Given Samsung's screen and processor optimization chops, one can expect the 2600 mAh unit to last quite a while with this hardware, plus it is easily swappable, and the phone offers a microSD slot for storage expansion, too.
For a bit more money than the J5, you can get a 5-incher with 1080p display that is housed in a thin metal-and-glass frame. Granted, it won't have the renowned Samsung logo on the back, but the viral OnePlus brand has adorned the looker with 3 GB of RAM, and a 13 MP phase-detection autofocus camera on the back.
The only ho-hum element with the OnePlus X is the Snapdragon 801 chipset, which is not a 64-bit endeavor, and in this day and age this might deter some folks. One thing is for sure, though - you won't find this chipset overheating like some newer Snapdragons.
The 3rd Moto G generation sets itself apart with a waterproof chassis, letting you submerge it in up to three feet (a meter) of water for up to 30 minutes, which bodes well for your long convos on the street during the wet monsoon season. It also houses well-balanced specs, with its 5" HD display, 64-bit Snapdragon 410 chipset, fast 13 MP camera, and a 2500 mAh battery for a good measure. We found it to take good shots and videos, and offer excellent battery life, too - what more can you desire at such a price tag from a reputable brand like Motorola.
Looking for the ultimate bargain in a compact package? The Meizu M2 was announced back in the summer, and has now fallen in price down to $110 in China, or about 150 USD or EUR when imported. When we played around with the 5-inch munchkin, we found it to offer a bright, fine HD display, thin and comfortable chassis, and a fast and excellent 13 MP camera for the category, not to mention the long battery life.
The Meizu M2 won't leave you underperforming, too, as it houses a quad-core 64-bit chipset, and 2 GB of RAM. Unfortunately, one of the SIM slots doubles as a microSD tray as well, so you'd have to choose between 16 GB of storage only, or using two SIMs at once.
With its 5.2" display, this darling sits in-between the compact 5-inchers and the 5.5" pieces we've listed so far, so if you are looking for a larger screen, yet not that large of a phone, Huawei's honor 7 should fit the bill. In our review, we found it to possess a polished metal build, good call quality, long battery life, and a decent camera, though Huawei's Emotion UI appeared a bit rough around the edges. Still, it is one of the best dual SIM phones with manageable dimensions and premium design you can find at the moment.