The art of destroying a photo on Android: 4 of the best photo glitch apps
4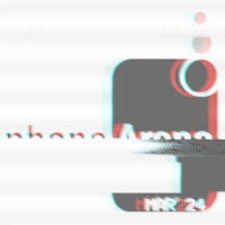 Glitch art is kind of a weird movement. It utilizes visual artifacts, bugs, or other analog errors, which would otherwise be deemed undesired, and turns them into an aesthetic, an adornment which gives a picture a special kind of look. Be it due to the nostalgic effect these images may have on those of us that remember the VHS era, or just because they unlock a new, mostly unexplored frontier of creativity and expression, glitch effects are certainly here to stay, despite the fact that they are a bit of a niche art at the moment.
Last month, we explored four of
the best glitch apps for iOS
, and those were pretty fun to toy around with. Since then, we've been looking for viable alternatives for Android, but it has been a tough hunt. Sort of like the trending FaceSwapLive camera app, it seems glitch apps are also yet to become popular among Android developers. Still, we found a few that produced nice results, either by obliterating a photo or giving us those retro feels. For some odd reason, we are really itching for a game of Golden Axe right about now...
Glitch!
Price: free (IAPs for Premium)
This app is fairly simple – you open your photo, choose an effect you wish to apply, and then "draw" the glitches with your finger. It is this simplicity that makes it a go-to choice of ours when it comes to photo destruction. Unfortunately, it lacks an undo button, so if the 37th glitch you add to the image is not to your taste, you can't just go a step back – you have to re-do the whole thing. Saving often is a viable workaround, but definitely not the best.
Glitch!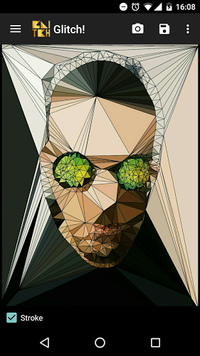 Vintage Retro Camera
Price: free (IAPs for Premium)
Yes, the name of this app doesn't really suggest that any glitching is going on. However, once you scroll through the various aging effects, which include 1930's, 8mm, and VHS and are pretty stellar, you will reach various psychedelic effects, distortions, color changers, and much more (provided, most require you to purchase the Premium version). Also, despite the fact that it's primarily a camera app, you can also use it to distort any image or video from your library. So, you are still free to take your pictures and videos the "normal" way, and then you have the freedom of choosing which effects you wish to add to them.
Vintage Retro Camera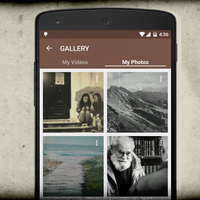 8Bit Photo Lab
Price: free (IAPs for Premium)
This app allows you to downgrade the resolution and colors in your photos to the good old standards of the 80s and 90s. Rememer terms like CGA, EGA, VGA,... GameBoy? If you do, this app will take you on a trip down nostalgia lane. To top the package off and drive the point home, you can even add a few sprites from classic 80s PC games, just in case you don't feel like there's enough retro in there. Check it out, have some fun sharing your results with your gamer friends, and see if they recognize the Alley Cat.
8Bit Photo Lab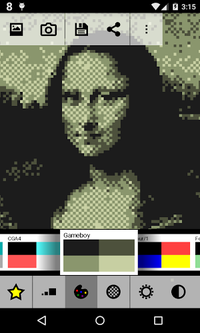 Glitchr
Price: free
Another fairly simple app, which only applies one effect at a time and on a random principle at that. Still, it can give you some pretty good results, and we especially enjoyed it's ASCII converter – you can turn an image into a combination of text symbols. Cool!