The Xperia Z1s continues its controversial and maddeningly confusing story as it appears on China's FCC
4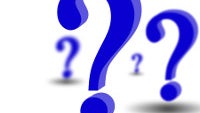 If you've been keeping tabs on Sony, than you likely know a few things about the Xperia Z1s and its mind-numbingly confusing (and controversial) story. Alas, it would appear that we're not out of the woods yet, as another round of conflicting rumors has taken to the web for yet another dizzying spin.
Initially, before the Z1 and the Z1f were even released for the wider public,
we were already aware
that the Japanese manufacturer is planning a mini version of its new 5-inch flagship. And just like that,
Sony made the Xperia Z1f available
for Japan's largest carrier, DoCoMO. At about the same time, venerable tipster @evleaks outed
a render of a Sony device much alike to the Z1
, but dubbed the Z1s, leading many to believe that the Z1s is simply the Z1f (aka Z1 mini) for the international market.
Take a deep breath, as this confusing story is barely over.
Of course, unlike the Z1 and the Z1f, the Z1s had some minor design differences – like the slightly off-center audio jack placement and a single charging port on the left profile, instead of the Z1's two (plus a microSD card slot). Sure enough, as if it wasn't maddeningly impossible to grasp what exactly is going on already, another rumor showed a device that had the same design peculiarities, but with a T-Mobile logo stamped on the back.
And now, the Z1s has gone through Tenaa, China's FCC equivalent, taunting us with the same idiosyncratic looks. Unlike the Z1 (model number: L39h), the new Xperia has an L39t moniker and has been certified to run on the country's TD-LTE 4G network, meaning that it's likely coming to China Mobile.
This is an awful lot to process in a single take, and we get that. In fact, the best we can do is say that there are several, about as equally plausible explanations to this whole mess. For starters, the Z1f has been out in Japan long enough to lead us to conclude that Sony is about to miss the boat, or is not planning a wider availability for the mini version after all. Another possible explanation that has been brought up by the Xperia Blog is that the Z1s is actually going to be a refreshed Z1, set to show its premium lines during CES 2014 in January. Lastrly, it's still not out of the realm of possibilities that the Z1s is, after all, the Xperia Z1 mini for the international market, and it's just a matter of time until it sees the light of day.
Confused much? Welcome to our world.