Sony Xperia Z1 Mini snapped alongside the Xperia Z1 in the clearest picture yet
34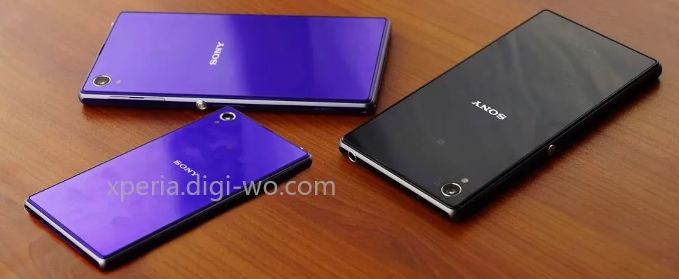 Though some of us are still trying to shake off the buzz and excitement accumulated around IFA 2013, others are already moving on, and Sony may very well be one of them. Whether that's because of the rather cold reception at the unveiling of the new Sony flagship, or it simply showcases the steel resolve of the Japanese company as it moves to fulfill its ambition of conquering the smartphone market is anybody's guess.
A fitting tribute to Sony's war effort is
the oft cited
mini version of the Xperia Z1. And this is no coincidence – if the rumors turn out to be true, the Xperia Z1 mini, which you can see in purple above, will be the third rather unique phone in Sony's holiday portfolio. This is because, as our most faithful will already know, the Xperia Z1 mini is expected to come packing some unheard of hardware for a compact spin off of a flagship. Namely, while the phone's diagonal and resolution will go down to 4.3 inches and 720x1280, respectively, the compact version of the Z1 is said to pack the same muscle its bigger brother does – a Snapdragon 800 SoC and 2GB of RAM, along with Sony's 20.7MP superstar of a camera.
There are skeptics, of course, and for a good reason – that much processing power, combined with the more efficient 720p screen will undoubtedly crown the Sony Xperia Z1 mini the king of performance, despite its conservative body. And while great performance never hurt nobody, in this case we've got to ask ourselves whether we're slipping into the domain of wishful thinking. Unfortunately, if the source has it right, we might have to wait for a while until we know for certain -- the announcement of the Xperia Z1 mini is suggested to take place during CES 2014 in January.