The Walking Dead: Our World makes its debut on Android and iOS
3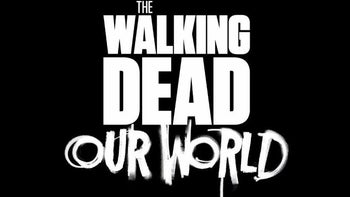 Developer
Next Games promised to bring all the zombies
to our homes doors, into the streets, and even on our sofas on July 12, and that clearly happened since we're now seeing The Walking Dead: Our World listed in the App Store and Google Play Store.
If you've played Pokemon Go or
Jurassic World Alive
, you'll feel right at home playing The Walking Dead: Our World, except this time you'll be hunting zombies instead of Pokemon or dinosaurs. The game is available for free but comes with in-app purchases, so make sure to disable this feature if you don't plan on spending any real money in-game.
The AR mobile game offers players the chance to hunt zombie and look for survivors on the streets of their cities. If they successfully hunt down zombies, they will sometimes be rewarded with loot crates that contain new characters, weapons or resources.
Unfortunately, as per
AndroidPolice
's report, The Walking Dead: Our World doesn't seem to be ready for prime time yet. The game can often freeze your phone and the augmented reality feature is oversimplified and badly implemented to the point that there are enough glitches present to ruing the whole
AR experience
.
Although the gameplay formula is quite addictive, the issues mentioned above will surely take away some of the fun. Good that it's available for free, so make sure to try it out, you never know what's around the corner if you don't check it out in-game.