The Samsung Galaxy Note 8 could be offered in 64 GB and 128 GB variants, according to rumor
30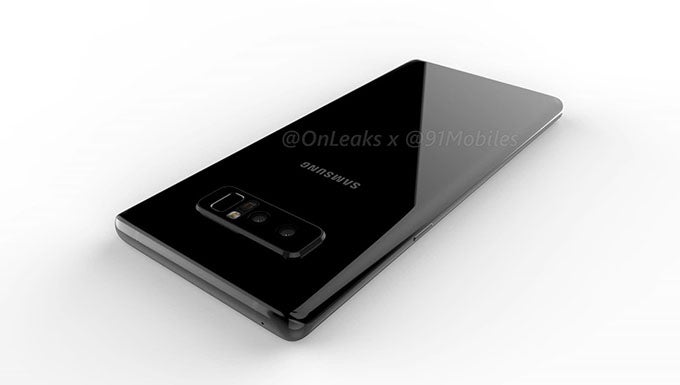 A render of the Note 8, reportedly based on official schematics
Samsung executives seem to have been getting really chatty in regards to the upcoming Galaxy Note 8 lately. Whether this is part of a newly found
laissez-faire
attitude towards leaks in the company or not, it's a fact
we've been getting a lot
of the "unnamed Samsung executive claims" type of story recently. Not that we're complaining or anything.
The latest word-of-mouth rumor about the Note 8 claims that the device will actually come in two versions: one with 64 GB, and one with 128 GB of storage.
It is worth noting, however, that Samsung hasn't been so keen on fragmenting its user base lately — the Galaxy Note 7 only had a single storage option of 64 GB, while the Galaxy S8+ has a 128 GB edition which is limited to only a couple of markets. Or in other words, there's a higher than average chance this rumor is false.
Whatever the case, multiple storage options can only be a good thing for consumers, as offering more choices is never a bad thing. Still, it's worth mentioning once again that the Note 8, even in a lower-specced variant, will be a quite expensive device, even by flagship standards:
previous rumors have put it at €999, or about $900
. And for the full scoop on Samsung's next flagship phablet, make sure to check out our full
Galaxy Note 8 rumor review
.
Recommended Stories