Samsung Galaxy Note 8 rumor review: specs, features, and everything else we know so far
56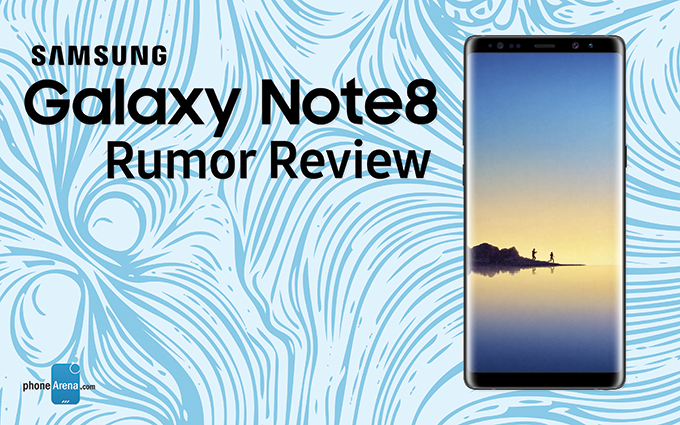 It really doesn't need repeating at this point, but we'll say it anyway: last year's
Samsung Galaxy Note 7
was kind of a disaster. A lot of things have happened between then and now, though: the wildly successful release of the Galaxy S8, for example. So it's fair to say that Samsung's handling of the situation, problematic as it was at times, did its job just fine, with the company's reputation remaining mostly unscathed.
Still, the
Samsung Galaxy Note 8
is now starting to emerge on the horizon, and the question everyone asked themselves ahead of the
Galaxy S8
's official reveal: "Will people trust Samsung enough to buy it?" is once again becoming a valid one. So it's important for the company to go all-out with its next flagship phablet, as even a slight misstep could prove to be bad news for the device's market success.
From what we've seen so far, Samsung sure is putting a lot of work into the Note 8. And we've seen a fair bit, mind you: just like the S8 did before it, the Note 8 is leaking left and right like it's nobody's business. But the S8 comparisons sure don't stop there: the years-old Samsung tradition of picking up elements from its mainstream flagships and improving upon them in the Note series is proudly being followed here. But enough pleasantries, let's jump right in:
Design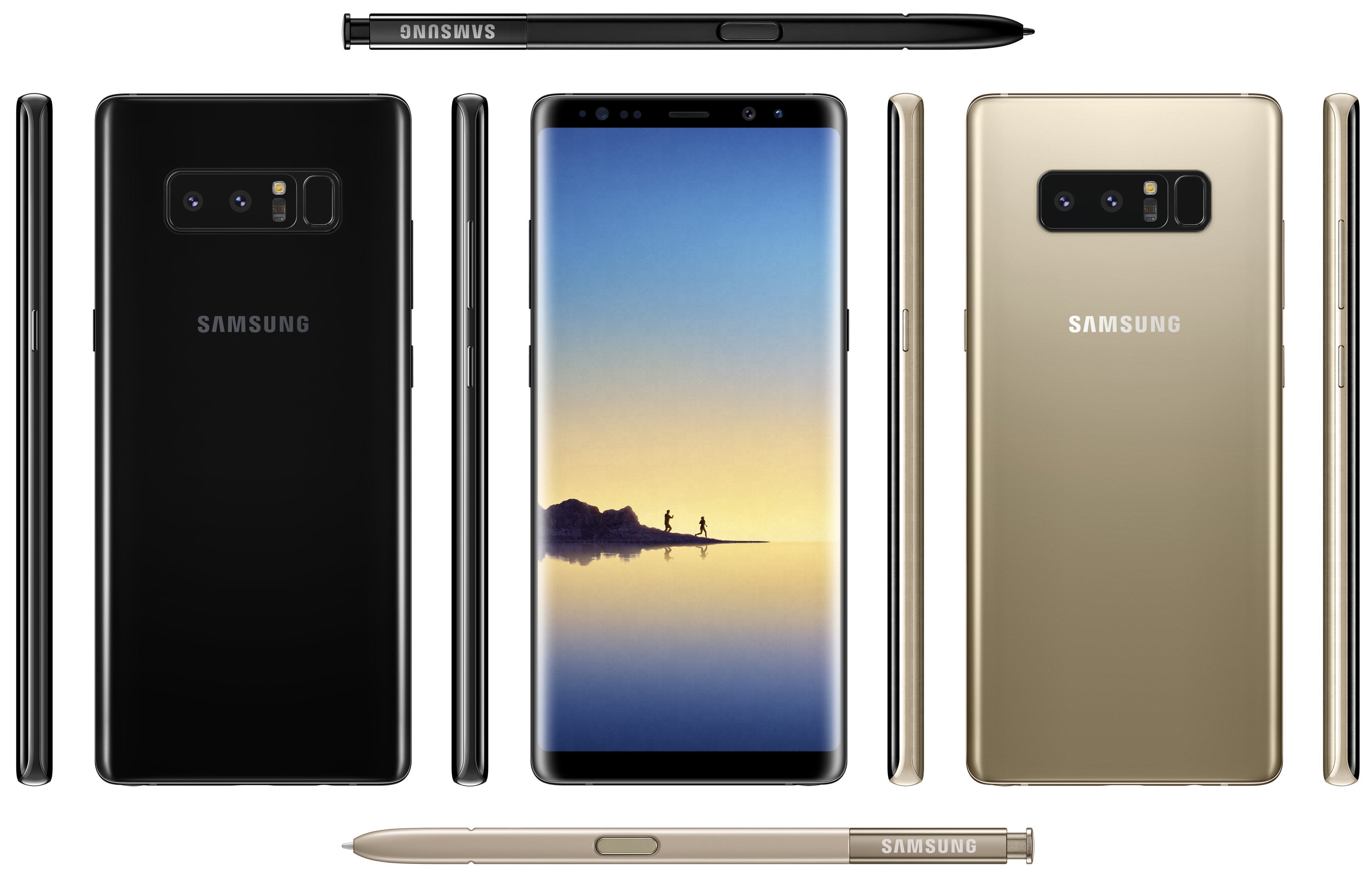 A leaked render of the Galaxy Note 8 from multiple angles, courtesy of Evan Blass
When it comes to the Note 8's visual design, the big picture is clear: it will look like a slightly blown-up version of the S8. Well, almost: a couple of minute differences will differentiate it from its sibling, with the most notable being the considerably sharper rounded corners which give off the impression of a bigger device (despite the fact that the Note 8 will be just barely larger than the S8+).
So this means we'll be getting the same metal-and-glass sandwich as the S8, complete with a curved, bezel-less display, rounded corners, and an extra side button dedicated to Bixby, Samsung's digital assistant. And also, good news: so far nothing seems to suggest Samsung will ditch the 3.5 mm audio jack like many of its competitors do nowadays.
Just like with previous entries in the Note series, the S Pen is set to make an appearance in the Note 8 as well. It isn't yet known whether this component will be upgraded on the hardware side, but from what we can gather from the render above it looks to be pretty much an exact replica of the Note 7's. Still, we've heard rumors of new functionality being added software-wise, but more on that below.
The rear-mounted fingerprint scanner makes a second appearance
There's also been a fair bit of drama surrounding the fingerprint sensor placement, which was most definitely the Achilles' foot of the S8's otherwise stellar design. Samsung was previously widely reported to be working on a solution to embed the scanner right into the the device's screen, but our latest intel says the company didn't have enough time to fully develop the technology.




As it turns out, the Note 8, too will, have a rear-mounted fingerprint scanner. And what's worse, it will once again be positioned to the right of the camera module, just like it is on the S8. However, there's some good news: this time, Samsung seems to have put a slightly greater distance between the lenses and the scanner, so hopefully this will help counteract accidental fingerprint smudges on the glass.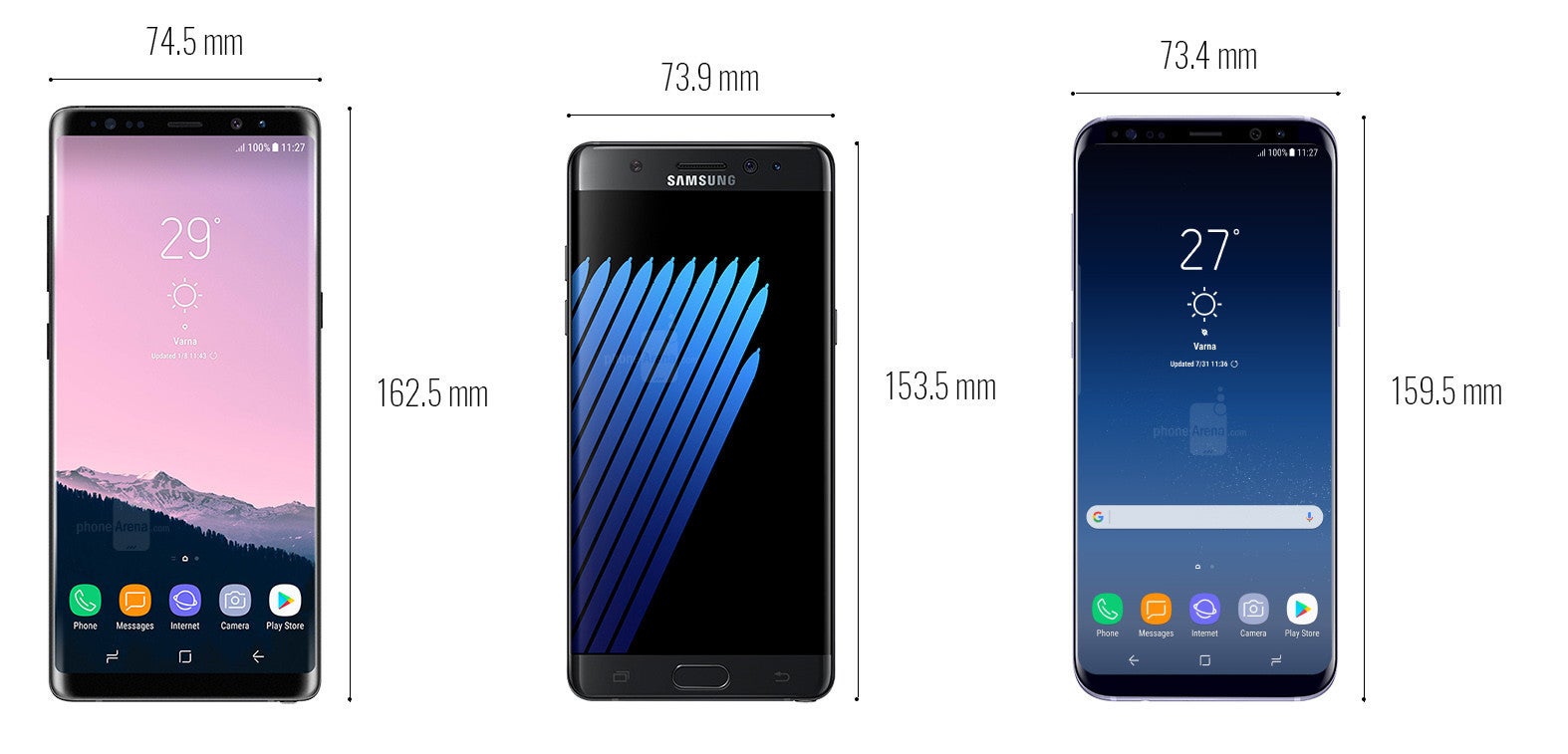 Our own size comparison between the Note 7, Note 8, and Galaxy S8+
As for the outer shell of the device, we actually have its exact measurements this time: 162.5 x 74.6 x 8.5 mm, which is just a bit larger than the S8+ (and also thicker). Samsung has also once again made sure to keep the phone water- and dustproof, thanks to its IP68 rating.
And last but not least, the device will sport one of those trendy rear-mounted dual camera modules — but more on that in a bit.
Display
The S8's debut was also the beginning of a new era of marketing buzzwords for Samsung. That is, the S8 didn't just have a curved display, it had an "Infinity Display" – and soon it won't be alone in this regard. As for what this means in real-life terms: essentially, it's the combination of a tall, 18.5:9 aspect ratio, curved side edges, and rounded corners. When it comes to size, we know the Note 8 will sport a screen that is just barely bigger than that of the S8+. Namely, it's rumored to be 6.3 inches in diagonal.
The display will once again make use of Samsung's own Super AMOLED technology, and will sport the same 1440 x 2960 resolution as the Galaxy S8. We're expecting the Galaxy S8's pressure-sensitive home button to once again make an appearance, though some rumors have also claimed the whole display might detect pressure this time.
Hardware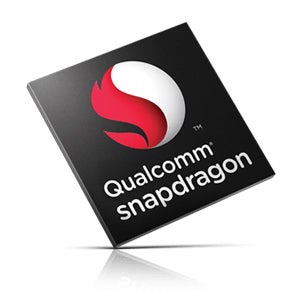 We've previously heard rumors of a new Qualcomm chipset, namely Snapdragon 836, making its debut with the US version of the Note 8. This, however, may turn out to be false: our latest intel says Samsung's latest phablet will be powered by the very same Snapdragon 835 found in the Galaxy S8 and S8+. Meanwhile, the international variant of the device is also said to keep the same Exynos 8895 SoC as Samsung's current flagship pair.
Not everything will be the same, however: the Galaxy Note 8 is said to be equipped with 6 GB of RAM, being only the third Samsung smartphone to do that, following in the footsteps of the Galaxy C9 and a special edition of the Galaxy S8+.
And since the Note 7's biggest failure was brought upon by its excessive battery capacity, the Note 8 will, unfortunately, not be getting a considerably larger battery. Or in concrete numbers, Samsung's latest phablet will only sport a 3,300 mAh battery, which is a solid 200 mAh less than both the Note 7 and the Galaxy S8+. And yes, both fast charging and wireless charging will once again make a welcome appearance.
We've also heard rumors claiming that the Note 8 will be launching in three variants: one with 64 GB of internal storage, another with 128 GB, and a limited edition with 256 GB, though the latter may be regionally restricted. Whatever the case, the phone will come with a microSD card slot as well, so storage should prove to be a non-issue regardless.
Cameras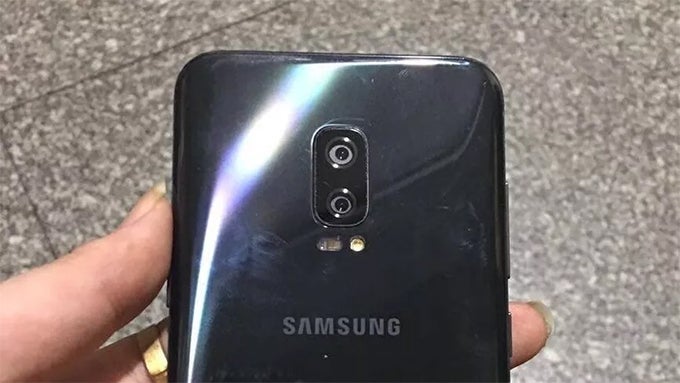 An alleged Galaxy S8 prototype with dual cameras that never made it to production
The Note 8 will be notable in at least one major regard: it will be the first high-end Samsung device with a dual camera module. Like it or not, this particular trend is here to stay, and Sammy is finally jumping on the bandwagon. As for specifics, the module is said to be a combination of a 12 MP and a 13 MP sensor, the former sporting a wide-angle lens (with an f/1.7 aperture and dual pixel autofocus) and the latter a telephoto lens (and f/2.4 aperture).
The end result is said to be able to achieve 2x optical zoom, as well as the obligatory portrait/bokeh mode. And as an added bonus, both of these sensors will be equipped with optical image stabilization. Also, unlike the dropped S8 prototype above, it appears the dual camera will be configured horizontally instead of vertically.
Samsung recently announced it will be rebranding its in-house image sensor line to the name ISOCELL. As part of this announcement, it also laid out its plans for expanding the line in four different categories, one of which will be dedicated to dual cameras. So it's fair to say we can expect to see Samsung's new brand name adorning the Note 8's packaging — the company is known for occasionally putting its own sensors inside its flagships, including in the international version of the Galaxy S8.
Software
Two words: Samsung Experience. Or, as is was previously called, TouchWiz – the controversial Android UX is unsurprisingly making a return, most likely in a similar form as the one found in the Galaxy S8. The good news is that Samsung is said to finally be making the move to a more recent major Android version, namely 7.1.1; the bad news, however, is that by the time of its release, Android 8.0 (a.k.a Android O) will be, at most, a couple of weeks away from its official release.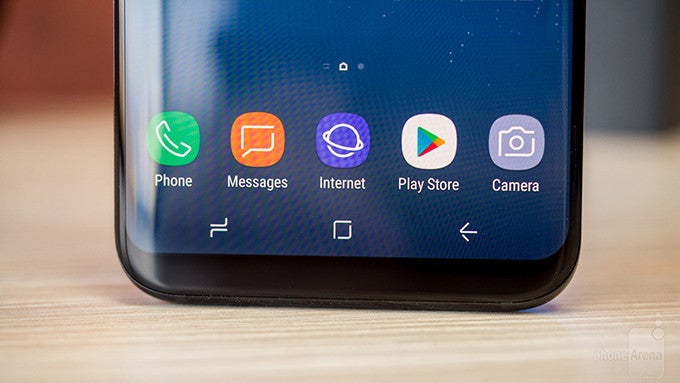 The Galaxy S8 running Samsung Experience, the company's own flavor of Android
However, Samsung's custom suite of apps should be enough to keep you interested while waiting for updates, and the Note 8's software is said to include some extra features specially designed for use with the S Pen. The Note 7 had a bunch of those, including a nifty but flawed automatic translator that worked by hovering above the screen. The same should be getting an upgrade here allowing for whole sentence translation, instead of the current word-by-word method. A newly-added ability will also let users pin handwritten notes to the always-on display.
It also seems that Samsung has upgraded its split-screen multitasking functionality, though we still don't know specifics on the matter. Also, Samsung DeX functionality, which allows users to connect their phone to a monitor and use it as a desktop PC replacement, will be making an appearance as well, utilizing the very same dock as the Galaxy S8.
Price and release date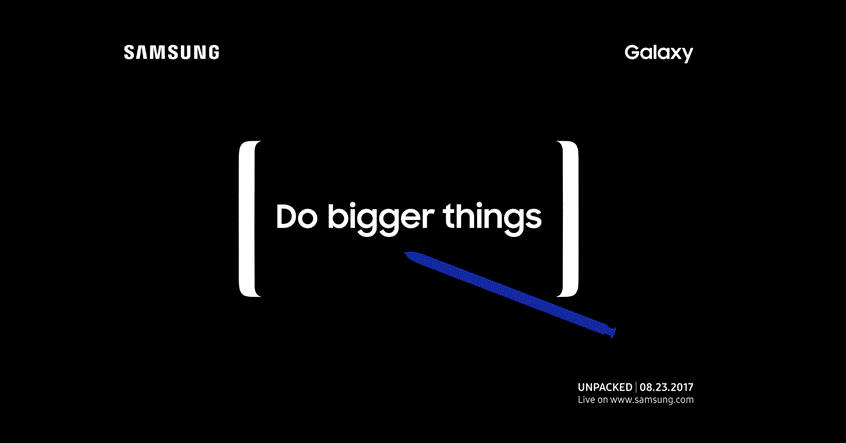 The official invitation for Samsung's Unpacked event for the Note 8
While we've previously heard two different theories regarding the device's release date, Samsung has recently confirmed the official release date of the Note 8 itself: August 23. The device will be unveiled at an Unpacked event which will be held in New York. But for the many people out there that won't be attending the event, Samsung will be live streaming it, as is tradition for its product launches.
The latest word on the street is that the device will be available for purchase on September 15, while pre-orders will start just a day after its announcement — August 24. Pre-order bonuses are said to be either a Gear 360, or a combination of a 256 GB SD card and a wireless charger. Those, however, are for the United States only, as Europe is said to be getting a DeX Station as a pre-order gift instead.
And lastly, we've also heard reports of the Note 8's pricing, and they sure aren't pretty: €999, or about $900. Ouch. But while this may sound expensive (and it really is), do note the fact that the Note line has always been a higher-tier, more niche product than the S line, and its prices have reflected that fact.