The Galaxy Note 8 won't have an in-screen fingerprint scanner, according to Samsung official
99+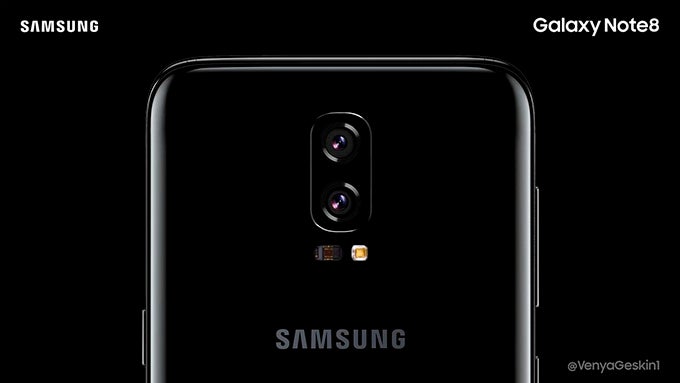 This Galaxy Note 8 concept seems to be missing a little something
Almost everyone who's used Samsung's latest flagship, the
Galaxy S8
, will be quick to tell you just how bad the rear-mounted fingerprint sensor's placement is.
As previously reported
, this seems to have been a last second decision, made necessary due to the company's inability to produce a high-quality prototype for an in-screen scanner in time. And while we've hoped the technology would be ready by the time the
Galaxy Note 8
enters production, a recent piece of news has just crushed those dreams into fine dust.
As reported by Korean-language publication
News1
, a Samsung official was quoted as saying: "We made every effort to install a display-integrated fingerprint sensor on Galaxy Note 8, but we decided not to install it on this strategic phone due to various technical limitations such as security."
Samsung couldn't produce a good enough prototype in time (again)
Or in other words, Samsung actually had a working prototype, but one that couldn't perform up to par with its standalone counterparts. And to further rub salt in the wound, the report makes special mention of Apple, which is widely believed to have successfully implemented the technology into its next flagship, the
iPhone 8
.
The company doesn't seem to have given up on the idea entirely, however – according to the report, while an in-screen won't be present in the Note 8, Samsung will continue developing the technology in collaboration with CrucialTec, one of the world's largest biometric sensor manufacturers.
The Galaxy Note 8, which is said to share quite a few design beats with Samsung's current reigning flagship, the S8, will reportedly bear the distinction of being the first high-end Samsung device with a dual rear-facing camera module.
It is expected to be unveiled in late August
, just ahead of this year's IFA expo in Germany, and will feature the same 18.5:9 screen ratio as the Galaxy S8, but in a larger, 6.3-inch panel.