The Nokia 9 will be a solid flagship contender, and here's why
14
This article may contain personal views and opinion from the author.
Nokia is back, and it means business. HMD Global, the company that is exclusively licensed by Nokia to produce handsets with the cult branding, has already released three Android smartphones and it's planning three or four more by the end of the year. That being said, the currently released models have yet to make their way to the US, but Nokia has stated numerous times that they'll be
available globally by the end of June
.
Now, if I was a betting man, I'd say that the global debut of Nokia-branded Android handsets will also come with an exciting announcement – the
Nokia 9
. The alleged flagship by HMD has long been circulating the rumor mill, and recently we saw some prototypes leaked in photos and ran through popular benchmarking apps.
But, what can we expect from the Nokia 9? Will it live up to the Nokia name, and will it be on-par with the rest of the flagships this year? Everything so far suggests that HMD will present us with an outstanding device, and I personally believe that it will be a solid flagship contender. Here are a few reasons why.
Classic design and solid build quality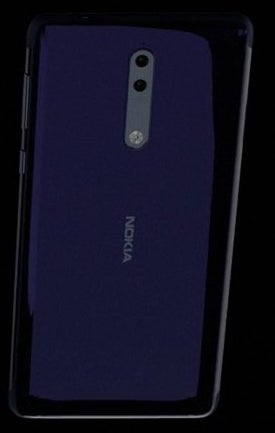 Thanks to Evan Blass, the prolific leakster, we've already
caught a glimpse
of what could be the Nokia 9. Said leak was later reaffirmed by the
photos of an encased device
that was allegedly HMD's upcoming flagship.
If we assume that the device from both of these leaked materials is indeed the Nokia 9, we can draw some pretty good conclusions of what the phone will feature in terms of design. It will look a lot like what we've seen from Nokia so far – a 9:16 display, on top of an aluminum unibody. What will set it apart from its less-powerful siblings is the vertical dual-camera setup.
This design is a safe bet for just about any manufacturer – a classic approach to smartphones, with no questionable aspect ratios, edge-to-edge displays, or squeezable sides. Just pure smartphone, through and through. Sony appears to be the only other major manufacturer that went this way, and the
Xperia XZ Premium
easily took the 2017 cake in my book, so far.
What will it take for Nokia to beat Sony, though? One word – durability. When it comes to torture tests, few people manage to do them correctly and be objective. One of them is the YouTuber known as JerryRigEverything.
"If Apple and Samsung don't step up their game, this phone is going to win the most durable ... of 2017 easy."
He made two videos with the
Nokia 6
– one of his already-iconic "Scratch, Burn, and Bend" tests and a teardown video. These both confirmed that the Nokia 6 is built to withstand a lot of abuse, thanks to the huge amounts of aluminum inside it. When Jerry removed the screen, an aluminum sandwich was revealed, secured with a crazy amount of screws and holding all the internals between the two metal plates.

Do keep in mind that the Nokia 6 is a mid-ranger. A flagship device will probably feature everything that HMD offers with its affordable options and build on top of it. Therefore, we have no reason to assume that the Nokia 9 will be any less durable.
Blazing fast performance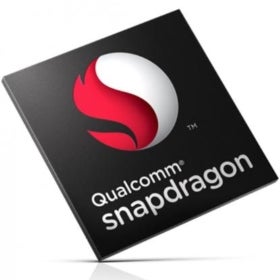 We will once again use the Nokia 6 to draw our conclusions, and say that the Nokia 9 will come with a near-stock Android OS. This means that there will be no extra bloatware and nothing pre-installed, other than the essentials.
In terms of hardware, the Nokia 9 is rumored to sport the latest and greatest Qualcomm System-on-a-Chip – Snapdragon 835 – and 4 GB of RAM. Combine this awesome hardware with the light, near-stock OS, and you get a device that is supposed to have blazing fast performance.
This assumption is also reaffirmed by results on Geekbench, one of the most popular benchmarking apps, that allegedly came from the Nokia 9. According to said data, the unannounced HMD flagship performed better than pretty much any current-generation flagship.
That being said, the results came from an older version of Geekbench, so it is still unknown how it will fare against the competition in everyday use. However, we can safely assume that if it won't outperform its competitors, it will not be far behind either.
Competitive pricing
It's hard to make an accurate prediction when it comes to the price of the Nokia 9. But if we judge by the
Nokia 5
and 6, we can safely assume that it will be well under that of the competition.
The main competitor of the Nokia 6 is obviously the Samsung Galaxy A7 (2017), and the difference between the two in terms of price is approximately €100. That translates to about $112, and in the mid-range market, that's about one third to a quarter of a device's price.
So, we can safely assume that the Nokia 9 will be priced well under the
Samsung Galaxy S8+
, which will also make it cheaper than the
iPhone 8
, allegedly. Once again, it will be competing mostly with the Xperia XZ Premium which will
launch with a $799.99
suggested retail price.
The Nokia name
Never should we underestimate the power of brands. Samsung's took a hit the past few months with the
Galaxy Note 7
fiasco, followed by a number of unfortunate accidents for the South Korean giant. Apple's has always been controversial – you either love it, or hate it. There are very few people that don't have a strong opinion about the iPhone, be it negative or positive. HTC, LG, and Sony are plagued with very limited fame in the smartphone market, when it comes to the average user.
Nokia, however, is a brand that everyone recognizes. Riding on the wave of former glory earned by the once-king of mobile can affect sales a lot, and it probably will. Samsung and Apple have an extremely solid foothold in the US, but Nokia has the potential to tip the scales everywhere else in the world, resulting in what could be a very sudden market shift.
Conclusion
All things considered, the Nokia 9 is unlikely to be a miracle device, so HMD will still have a very hard task on its hands of making it competitive. However, the Finnish company started well in the mid-range and entry-level markets, so it will undoubtedly put up a fight in the flagship range too.
Will Nokia-branded handsets outperform Apple and Samsung? Definitely not this year. But HMD is in a great position to set up for a future Top 3 position, at least.