The Moto X craze continues: rumors, rumors, rumors!
23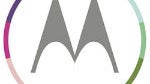 All eyes are on Motorola's mysterious upcoming device, and there is no lack of unconfirmed leaks and rumors sprouting as if from thin air.
We have already compiled a list
for you of the little we do know, along with
a lot
that we don't know for sure, but have some indication of.
Now to the (potentially) good stuff – First off, Google+ user Taylor Wimberly (allegedly the founder of the Android and Me blogsite), challenged users to ask him about the Moto X, claiming he has most of the details. Among the more interesting insights he provides are a confirmation that the device will, after all, ship with a 720p panel, although in terms of size he claims he's only sure that it will be in the 4 to 4.9 inch range.
"Price?", you ask, and the leakster obliges – price range is apparently unknown, but according to him around $299 or less, unlocked. The device
should
ship with a "close to stock Android" which will receive timely updates and also feature an
""always-on" listening mode and contextual awareness actions. Think Google Now phone actions on steroids".
The extended scoop includes:
a MSM960pro system-on-chip, 2GB RAM and, supposedly, industry-leading battery life
. In terms of customization, the phone is said to launch with a choice between metal, plastic, wood and carbon fiber casing.
Didn't get your daily rumor fix? Reddit user
motoleaker
(original, we know) posted an IAMAA thread on the site's boards claiming he's a Motorola employee (IAM) and can answer almost anything (AA) Motorola related. He claims specs aren't his strong suit, and his knowledge seems sporadic. A quick summary of what he claims to know include:
We should likely see 2 devices (a possible 1080p phablet flagship and its smaller 720p brother) from Motorola by the year's end and Google phones beginning early 2014
The customizable casing materials also mean a solid uni-body. Non-removable battery. Only essential ports.
Up to 32 different colors
Motorola does not and will not receive special treatment from Google in terms of Android roll-outs
Google did the design and has "a lot of say in the product."
Almost all
of
these align
with
what we already knew
from
our source at Motorola
, so although this still remains unofficial, we're feeling more confident about the legitimacy of the above claims.
source:
Reddit
,
Taylor Wimberly (G+)