X Phone benchmarks confirm this is not quite a top-of-the-line device
79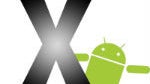 Throughout this Motorola X Phone saga, there have been two constants in all of the information that we have gotten from our inside source: 1) It is not a Google phone, this is the last device that was in the Motorola pipeline; and, 2) It will not be a mind-blowing, top-of-the-line device. There have been plenty of rumors that have tried to talk it up, but new benchmarks are confirming what we've known all along.
When we gave you
all we know
on the device that is codenamed "Ghost", we told you that our source put the specs of the prototype at a 4.7" 720p display, a Snapdragon S4 Pro, 2GB of RAM, and 32GB of storage with no SD card expansion. Now, a device labeled as the Motorola Ghost, model XT1058 has popped up in benchmark testing from GFXBench and it matches the description we've been given.
The benchmarks confirm a Qualcomm chip, model MSM8960 with a max speed of 1700MHz and an Adreno 320 GPU, which matches the model and GPU of the Snapdragon S4 Pro. The benchmarks also list the resolution at 1196x720, and it has the device running Android 4.2.2, which is exactly what we've been told to expect. Of course, the X Phone does not run stock Android, but it will be very close to stock with just a few tweaks including power management.
The X Phone is shaping up to be exactly what we have been led to expect from the moment the Google CFO said the Motorola pipeline
didn't "wow"
him. We were told to not expect the X Phone to
compete directly on specs
with the Galaxy S4 or HTC One. But, once the X Phone is out, that will move Motorola on to the more
Google-influenced devices
that we know are in the works.