Look, Ma, no notch! The LG G7 could let you opt out of 'Full View' mode
47
Uh oh, LG might have found a clever way to circumvent the fact that
the G7 could house a notch
for the 8MP selfie camera, housed in a cutout at its screen's top. The Israeli publication that first
leaked the video of the G7
, taken at the MWC expo, says that the phone has a screen cutout at the top, but the Hebrew write-up below also claims that it can be switched off... of sorts, and that's indeed seen in the beginning of the footage.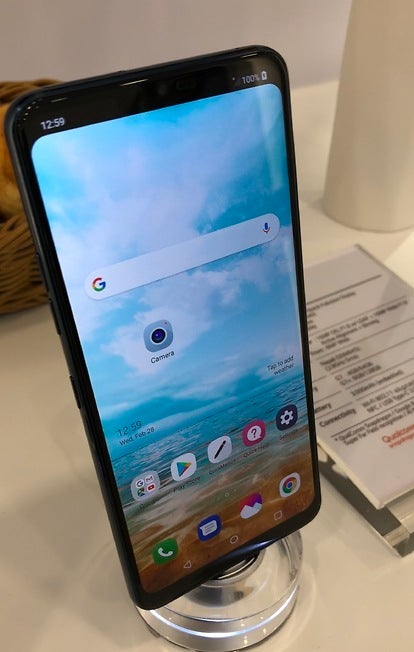 The G7 notch could be 'optional'
In the
LG G7
settings, it turns out, there will be an option to toggle between "normal" and "Full View," with the latter mode being what was bandied about profusely, causing an uproar among LG fans who didn't like that their beloved brand may be
turning into a copycat
. LG, however, will seemingly be giving you the choice to either use the "horns" on both sides of the notch as screen estate extension, or switch to normal view, and blacken them to only house info like battery level, date/time and signal strength, merging them with the notch, at least visually.
This will likely mean that you can watch YouTube clips with a cutout in Full View mode,
like on the iPhone X
, or house them in a more orthodox, but smaller footprint. This might be the smartest thing to do, given that Google has apparently
thrown in the towel on notches
, and introduced a full software support for that type of interface overlay in the
Android 9.0 P Developer Preview
that was outed last week.