The HTC Bolt and its USB-C earphones adapt to your ears to sound their best; here's how the magic happens
6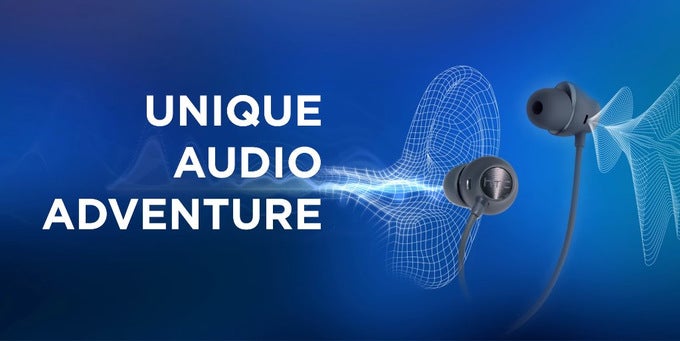 Last week, we added another handset to the list of modern
smartphones without a headphone jack
. The phone in question is the
HTC Bolt
, and in its box, you'll find a pair of earphones that plug into its USB Type-C port.
"That's ridiculous"
you might be thinking to yourself right now, but there's a good reason why you should keep reading before reaching for that pitchfork. You see, HTC didn't drop the analog standard in favor of a digital solution only because the cool kids are doing it. It is aiming to deliver a superior listening experience, and frankly, its approach sounds pretty clever.
It all starts with the premise that the way the user's ear is structured can have an effect on sound fidelity – kind of like how your voice sounds all weird and funny if you speak through a hollow pipe, but on a much smaller scale. Yet everyone's ears are slightly different – both on the outside and on the inside. This is where HTC's BoomSound Adaptive Audio technology comes into play. The USB Type-C earphones bundled with the HTC Bolt can analyze the user's ear specifics using what HTC describes as "sonar-like" technology.
The earphones detect a person's ear structure by sending sound waves to the ear canal and collecting how the sound waves reflect in the ear back to a mic built into the earphone. The return signals are sent to the phone where they are analyzed, and a personalized sound profile is created. When setting up the profile, the phone also checks for ambient noise and uses that check to further personalize the audio output. – Jeff Gordon, HTC
On a related note, the HTC Bolt is not the first phone that has the option to fine-tune its audio output to better suit the user's hearing. The
HTC 10
, for instance, also lets the user create a personal sound profile, but through a different calibration process. In a nutshell, it plays a series of different frequencies, and the user adjusts the volume for each tone. Based on the user's feedback, a personalized equalizer preset is created and applied. Also, an identical sound personalization option is present on higher-end Samsung phones (
Galaxy S4
and newer) under the name Adapt Sound.
Going back to the HTC Bolt, we must stress on one thing – it is in no way guaranteed to be the best-sounding smartphone you've ever heard. While the BoomSound Adaptive Audio technology might have potential, it will be of little use to an audio enthusiast who doesn't find the bundled earphones good enough. They'll also be disappointed by the fact that Type-C to 3.5mm audio adapters are coming no earlier than December. Yet we'll remain optimistic for the time being, hoping that the Bolt delivers the "unique audio adventure" that it promises. Expect our in-depth review to land in the near future.