The Galaxy S6 has a nasty problem with auto brightness that I can no longer stand
37
This article may contain personal views and opinion from the author.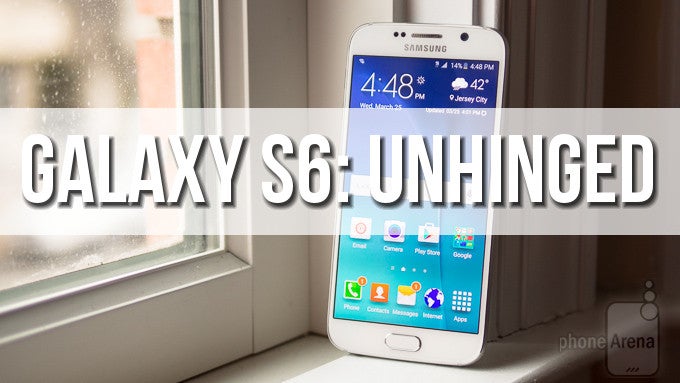 I'm a smartphone nomad. And not by necessity, but as a result of decadent abundance. In the past year, I must have cycled through more than half a dozen devices, each in turn used as my daily driver.
After going through the likes of the iPhone 6s, Galaxy Note 5, Sony Xperia Z5, and a few others, I've finally settled on a Galaxy S6, somehow. I'm not particularly fond of the device, mostly because I feel its battery life is poor and the fingerprint scanner a nuisance, but I do have a very soft spot for the camera. It's terrific.
Of course, as other fellow smartphone nomads will know, the pain of transferring all your goods to another device is often inertia enough to keep me from jumping ship. That is, unless I have glaring issue(s) with the device in question,
as I did with the aforementioned Xperia Z5
, for example. And now I do with the Galaxy S6.
"...the little things are infinitely the most important"
Arthur Conan Doyle said that. Good guy. Smart guy.
When it comes to my problem with the Galaxy S6, 'little' is both accurate and completely misleading, though. Depending on where you live, the Galaxy S6 model you're using (SM-G920F for me, the Global version), and even the particular software build you have installed (Android 6.0.1 here), you may or may not know the issue I'm referring to.
Simply put, the ambient light sensor, when brightness is set to auto, can be crazy erratic. In short, while I've come to ignore its laziness (as in, it's kind of slow), that's not really my problem. Instead, my issue is the fact that it becomes unhinged any time you walk through a park or anywhere with trees towering above you. Since the sun's rays pierce through the leaves, the Galaxy S6 dims and boosts its screen's brightness in a rapid succession as you walk around, browsing stuff on your phone. In a matter of a few seconds, it can go through three or four cycles, depending on how fast you're walking and just how much light gets through.
Until recently, I didn't have as much trouble with the Galaxy S6, simply because trees hadn't bloomed yet, and sun wasn't as abundant as it is now. It didn't happen very often, so I thought I was seeing things. After suffering through another episode on my way to grab a bite today, however, I was determined to try and capture this on film.
Watch closely and don't blink. Re-watch the parts of me walking if you have to.
Now imagine having to deal with this every time there are trees overhead. It quickly adds up to an off-putting experience, so much so that I don't use my phone when walking. Not a big deal, right? True, but that's not all.
You can actually expect this same behavior even when you're sitting down in a bench on even a barely windy day. Since tree crowns sway left and right all the time then, letting streaks of sun through haphazardly, it messes with the brains of the phone. This isn't nit-picking, in other words, but an actual, very real detriment to user experience—enough to push me away from the Galaxy S6.
A widespread issue?
You might think that this is an issue that's universal across phone manufacturers. I know
I
wanted to know and be sure, just so I'm not blindly pointing fingers. So I took an iPhone 6s Plus, an HTC 10, and Galaxy S7 edge for a stroll as well, repeating the same routine you saw above. None of them blinked, including the S7 edge, so this is definitely specific to the Galaxy S6, and perhaps even the Global variant.
Obviously, it's also possible that this is a bug with the current version of Android installed on our Galaxy S6, though I have no way of finding out. Whatever the reason, in concert with the disappointing battery life and lackluster fingerprint scanner, I am now considering a different device.
Suggestions?