I used the Sony Xperia Z5 for a month and it's a complete mess
99+
This article may contain personal views and opinion from the author.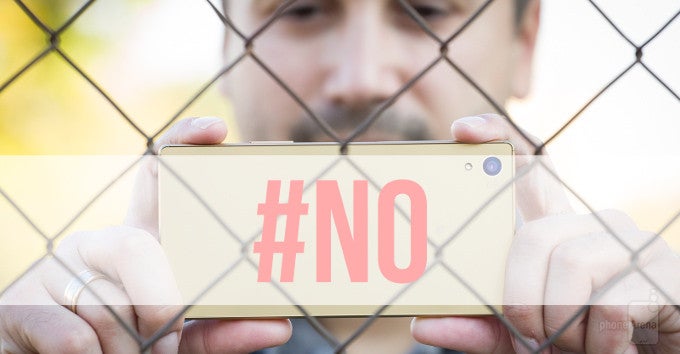 So a dog broke my smartphone. As in, it pulled on the charging cable attached to my phone—a Xiaomi Mi 3—and the result was a shattered touchscreen, which effectively rendered it useless. Unfortunate as that was, unlike most people, I don't really get too emotional when something like that inevitably happens, as there are stacks upon stacks of very recent, very high-end smartphones on a special shelf at the office, and I can pick whichever I fancy to use as a personal device. It sounds like a perk of the job—and it is—but the idea behind this laissez-faire arrangement is for the people who bring you reviews, comparisons and stories related to these very devices, to actually spend 1-on-1 time with them. Nothing beats personal experience.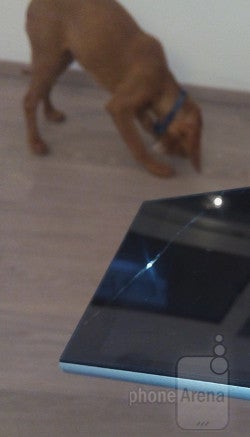 In the past few months, I've been cycling between a few devices, including the Samsung Galaxy Note 5, the iPhone 6s, and finally: the Sony Xperia Z5. The truth is that I couldn't wait to go back to the Note 5, as my experience with the Xperia Z5 was nasty to say the least. And the real shocker was that I actually really fancied it when I first touched it at IFA 2015 in Berlin. I truly, really wanted to get that phone for myself, so the plan was to get a taste and see how it goes, as I had a few concerns. Unfortunately, all of them—and more—materialized as serious issues that honestly have no place in a flagship phone.
Seeing as how our review of the Xperia Z5—which I now believe ended up being a bit too forgiving—was widely considered as unfair by our readers, and with my experience in mind, it was obvious that I have to break my silence and say it out loud: the Xperia Z5 is a disappointment, and especially coming from a legendary company such as Sony.
It just never got better
I'll be the first to admit that while most of the stuff that proved a thorn in my eye had to do with the software loaded on the Xperia Z5, there are some important considerations relating to the hardware as well. More importantly, however, the unit I had on hand received a software update during my time with it, which I had high hopes would take care of the niggles I had in mind. It didn't, and even if it did, these issues wouldn't be any more acceptable.
Now, I know some of our readers like to point out that software bugs are something that can easily be taken care of through over-the-air updates, and nobody who understands smartphones can disagree with that statement. What I disagree with wholeheartedly, however, is whether that ought to weigh in on every score we notch for any product that goes through our halls. And my answer is a resounding no. A product—any product—should be put to a high enough standard so that when it's released to the public, it's operating as one would expect. Yes, bugs are a fact of life, but when you have them in such quantities (I'll go through them in just a bit, don't you worry) it raises a lot of questions—especially when we're talking about a company's flagship product.
In short, the issues I encountered with the Xperia Z5's software never got away, even if some of them were sporadic and seemingly resolved at one time or another. The truth is that they always came back sooner rather than later, and it was hard not to get annoyed—a rarity for somebody who doesn't believe in relieving stress through physical abuse of inanimate objects.
Flagship products warrant a flagship experience, not this
Okay, so enough with the general talk. By now, most of you will be looking to glean the insight of my experience, and that means specifics. Lucky me, after a while I just knew that I have got to start taking notes in order to have the substance needed for this editorial. Unlucky me, the Sony Xperia Z5 is probably the only darn smartphone under the sun that
doesn't
feature a note-taking app out of the box. I found this
highly
amusing, and all kinds of ironic. Anyways, a short trip to the Play Store later, I was ready for action.
For a while now, Sony has been in a dire need of a win. But when you release a flagship with this many problems, you just know that you've got to go back to the drawing board and start over.
My first note is the most general one, though from a purely chronological point of view, it was actually something I realized only after I gave up on the Xperia Z5: it's not a very fast phone. I know that's a weird conclusion given the potent silicon on the inside, and it's positively bizarre that I found a phone with Samsung's notoriously sluggish TouchWiz interface more responsive, but that's just how it is. Seriously, since I had gotten used to the pace, I didn't pay much mind to any slowdowns in accessing various menus or apps, but it was crystal clear once I picked up the Note 5 again—and that's not a device I'd go on record as characterizing as butter smooth.
Still, it outperformed the Xperia Z5, and it was pretty obvious. And yes, you can look into synthetic benchmarks all you want, contrast and compare scores all day, but that's my anecdotal experience. And it was twice validated once I picked up the iPhone 6s again, which just flies through its interface in comparison. Still, for most intents and purposes, the average user will find the Xperia Z5 to be a snappy phone.
Yep, I don't mind going to an extreme on this one, as the type of missing/messed up functionality allowed to fall through the proverbial Q&A cracks is just absurd. Don't believe me? How about...
Orientation switch—something as basic as that—simply doesn't work most of the time. Like, it honestly just doesn't work, no matter how forcefully you flip the phone in the hope that the sensors inside will pick up the idea. Even in Sony's own, built-in Gallery, landscape regularly wasn't an option. And yes, all the right settings were turned on. Funnily enough, every once in a while, it would work just this one time, and then die again. And now, three weeks after I first started jotting down notes for this editorial, it's back to working. Let's hope it's permanent.
Launching the camera app through a third-party app meant a viewfinder stuck in Portrait mode. That's right, have fun sharing those sideways photos on Facebook and Viber, because landscape just doesn't work.
The camera app is

seriously

slow to launch. Like, absurdly slow, especially when launching it with the physical shutter key. And even after it does launch, it takes a second or so for the Xperia Z5 to find its footing and actually allow you to snap a photo.
For a company that supplies most of the camera sensors in use with smartphones, Sony sure falls short of optimizing the software to deliver a kick-ass camera. Even a casual observation was enough to determine that highly dynamic scenes, or ones where light is poor, are inferior to what I was able to achieve with the Note 5 under Auto.
The keyboard—whether the built-in Sony one or Google's own flavor—is prone to freezing. Seriously, this happens just often enough to annoy the hell out of you, but is just a tad less common than required to prompt you to return the phone.
Speaking of the built-in keyboard, I personally find it repulsively un-utilitarian. But that's more personal opinion than an easily demonstrable fact.
"You don't seem to be logged into any account. Please make sure that you are logged in to your account in order to use the app."—the error that I consistently got despite everything working correctly and having normal app functionality. It gets real old real quick, especially since you get to deal with it about 3 to 5 times a day.

The hardware is no better
Fun story: when I tried out the Xperia Z5, I had absolutely nothing negative to say about the handling experience. At the same time, Ray—our senior editor—was in shock with the sharp rear edges and the slippery matte glass on the back. I didn't see it then, but just a week in, it was so obvious I couldn't believe I actually thought this device was well-designed in the first place. The sharp edges of the frame are a nasty—but ever-present—reality, and the back is crazy slippery. In concert, this made handling the Xperia Z5 simply unpleasant, as there was always that nagging feeling that I'll drop and mess up the phone sooner rather than later. It's not the kind of stuff I want going through my head when using a flagship product, though other manufacturers are equally guilty of terribly poor calls alike to this one. Yes, Samsung, I'm looking at the Galaxy S7 and S7 edge's still ridiculously-prone-to-fingerprints-and-general-nastiness-rear-glass-from-hell.
It's incredible that the sharp frame on the Z5 sneaked through the cracks and apparently didn't raise a flag.
For somebody who doesn't like phone cases, this is a huge turn off. Oh, and by the way, those sharp edges, because they stand between the back and any surface you place the Z5 on, have already started what I suspect will be a painful process of slow discolorization. That's not all, however.
The Xperia Z-line of old used to stand for great battery life. Whether due to the Snapdragon 810 processor or something else, the Xperia Z5 proves a rather mediocre performer when endurance is concerned. I immediately noticed an improvement after switching to the Note 5, and the same happened later, when I went for the iPhone 6s.
While display brightness is truly excellent, color balance is completely off the mark. I immediately felt the need to use the built-in white balance calibrating feature to offset some of the exorbitant blue present with the screen—not that that's anything approaching a real fix.
The side-mounted fingerprint scanner is really convenient to reach when handling the phone, but super annoying to use when the Z5 is laying on a flat surface. Worse, however, despite my initially positive impression of its accuracy, I ended up being disappointed by its reliability. It's definitely a worse performer than the best in this class.
Call volume is seriously problematic. Even moderate levels of environment noise had me straining to discern what was being said, despite having volume maxed out.
I'm the type of person that doesn't much use headphones, but loves to pair his phone to his car stereo (AUX) in order to jam some tunes from SoundCloud. I do this with

all

phones I use, and so I have a pretty good idea of what works well. Unfortunately, due to its seriously disappointing output through the 3.5mm jack, the Xperia Z5 just couldn't provide the oomph I'm used to when getting crazy in the car. Even at 100%, volume strength was underwhelming.
The front-facing stereo speakers aren't much better, either, with rather low output. Since I don't listen to music that way, I guess I don't really care, however. What I do hate is that the two, super-narrow slits on the top and bottom collect dust and all kinds of debris like crazy. To date, I've taken a toothpick to them twice to remove crumbs and such, but there's nothing I can do about the accumulated dust.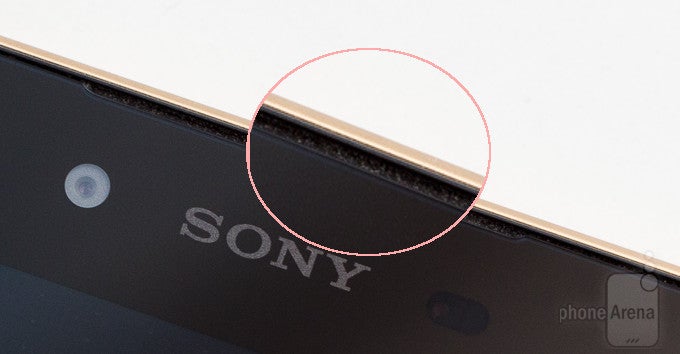 Drawing a line
Considered together, the above niggles and shortcomings add up to a hefty ticket as far as the Xperia Z5 is concerned. If you think about it, they span all major categories, including design, display, processing and battery performance, audio, and software. And sure, it's possible that some of these issues will be alleviated in a future software update, but that's not much of an excuse, and if even if it was—it'd only account for
some
of the issues I had with the Z5, and certainly not all.
I didn't write this piece to slam Sony, nor is any of this personal or at all inspired by emotion. I haven't paid a cent for this phone. After so many years and so many phones going through my hands, I can't say I care to swear allegiance to any one company. I like what I like, regardless of who made it. And in the case of the Z5, I honestly, truly desired it. There's still stuff that I like about it, including the non-standard, rectangular design. As a previous Xiaomi Mi 3 owner, some of you might have guessed correctly that I like using stuff that's not in everybody's and their mom's hands. Unfortunately, the Xperia Z5, while different, is also inferior to some of that more "standard" stuff. And quite frankly, I was happy to finally sign out from all my accounts, wipe my personal data, and retire it to the shelf, next to dozens of other unused phones that are gathering dust.
It's becoming harder and harder to keep the hope alive, but I'm still convinced that Sony can do better—
a lot better
.